Like last year, I thought I'd put together the list of my favorite tools for the bread baker at any level, whether they're a casual baker or obsessed sourdough baker like me. This bread baker's 2021 gift guide is a mix of new stuff I've discovered this year in my endless quest to find the best baking tools, and a few older things I just can't live without.
As a sourdough bread baker, I'd be happy to receive any of the following things this holiday season. If you're looking for something else or something more specific, feel free to leave a comment below and I can help!
---
Keep those mitts safe with these gloves
Wait, I came to this list for cool gifts and the first thing I find are oven gloves? Well, if you're a baker, then you know just how important gloves are—we work with the oven every single day, after all! These are my favorite gloves. They're:
soft, providing great dexterity
insulate enough to ensure your hands barely get warm, even when handling a hot Dutch oven
heavy duty and have lasted over a year in my kitchen with little wear
Get them here:
Grill Armor Gloves
---
A baguette's (and baker's) best friend
A relatively modest gift, but one that may change the way you approach proofing dough, is baker's linen, also called a couche. This is essentially a large canvas cloth that can be shaped to help proof any size and shape of bread dough. I always use it to make sourdough baguettes, but it can also be used to proof large oval shapes as well.
Get it here:
Baker's Couche
---
The best thermometer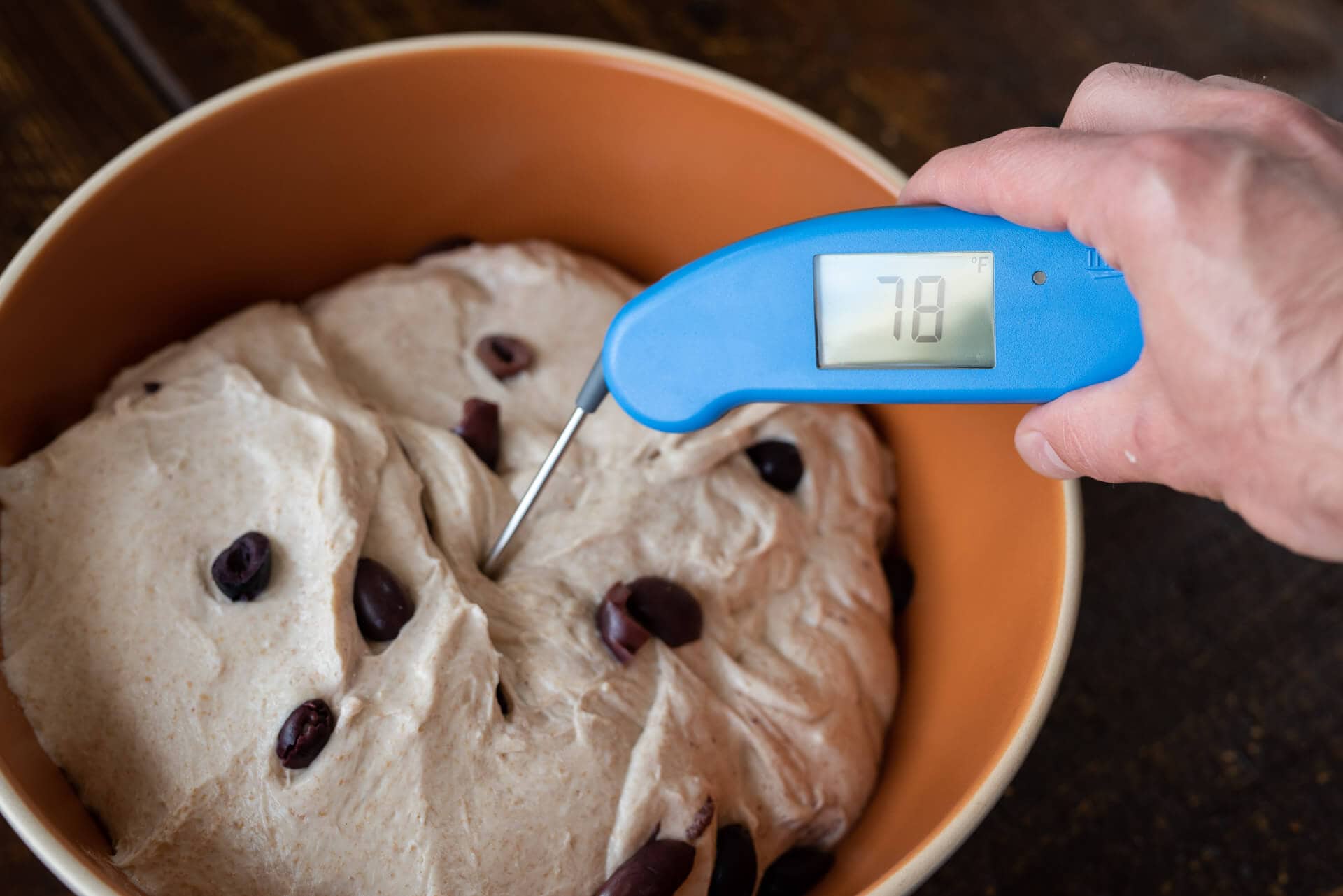 Ok, this is a repeat gift from my 2020 gift guide, but if there was one tool I'd recommend yet again, it would be my trusty blue thermometer. It goes with me everywhere and is literally in my pocket every time I bake, ready to take out and test temperature. As I mention time and time again, the dough temperature is so critical in bread baking (and especially sourdough bread baking) I always recommend this as the first thing any baker should pick up.
Get it here:
Thermapen Instant Read Thermometer
---
Proofing baskets for any shape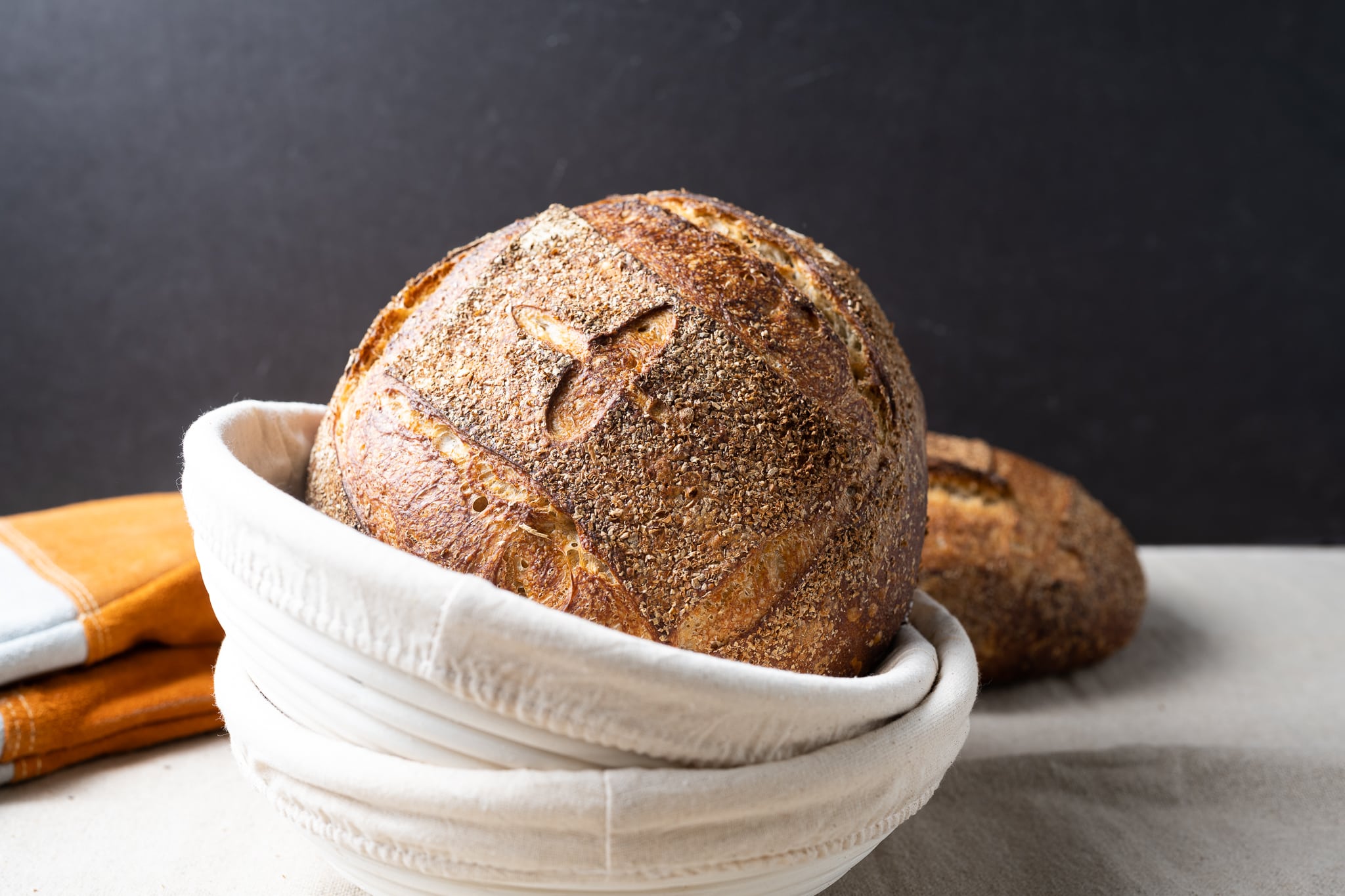 Lately, I've been using cane bannetons more and more here to proof my shaped bread dough. While I still use the canvas liner in the baskets, these baskets can also be used without the liner to impart a beautiful spiral design to your dough.
MadeTerra's baskets are handmade and are some of the nicest baskets I've come across. Plus, they have a variety of shapes ranging from a round boule to an oblong batard and even a triangular shape.
MadeTerra currently has a 20% off sale on all bannetons until January 5th, use code Banneton20!
Get them here:
MadeTerra Proofing Baskets
---
A fantastic pizza oven
I just love the new Ooni Koda 16 gas pizza oven. The size is just right for larger pizze and the layout of the flames along the back and side promote even cooking without the risk of burning. It preheats it around 30 minutes, meaning you're always a short hop away from delicious sourdough pizza.
All around, just a really well-designed oven that makes cooking restaurant-style pizza at home absolutely achievable.
Get it here:
Ooni Koda 16 Gas Pizza Oven
---
A wonderful bread baking pan
I've been baking lots and lots of rolls lately (including the above-pictured sourdough cardamom rolls) and I turn to my trusty USA Pan with natural nonstick liner time and time again. The pan just never fails me: rolls always release without any issue, they bake fully and evenly, and the pan cleans up in seconds. I love this pan so much I actually bought a second!
Get it here:
USA Pan 9×9-inch Nonstick Pan
---
Baker's lame (blade)
I've used so many implements for scoring bread dough over the year's and the one I return to every time is my very simple Mure & Peyrot lame. It's heavy-duty plastic and has a very simple mechanism for swapping out the razor blade when it dulls. I've had this same lame for probably 5 years and plan to keep it for another 5, at least.
An inexpensive gift, but one your baker will use time and time again.
Get it here:
Baker's scoring lame
---
A great bread baking book
I received my copy of Southern Ground earlier this year and I haven't stopped flipping through it since. There are some fantastic bread recipes in this baking book, including a miche I've been wanting to try any moment now. But in addition, there are recipes for cookies, brownies (chocolate and rye!), crackers, and even cantucci.
If you love whole grains, freshly milled flour, and, well, super flavorful bread, this is a wonderful addition to your baking bookshelf.
Get it here:
Southern Ground
---
TPL Membership & community
I'd be remiss if I didn't include our membership program here in this list. If the baker in your life is looking for a supportive community of bakers (and you want to support this site!), consider grabbing them a year membership to The Perfect Loaf. The membership comes with a bunch of perks: view all the posts, guides, and recipes ad-free, get discounts at some of my favorite hardware partners, and more to come.
Additionally, they'll have access to our Discord server where hundreds of us are chatting and posting photos about baking all day long!
Choose a membership level here:
---
Cast iron king
I've tried so many cast iron skillets here over the years, and I've finally found my winner. The Smithey Cast Iron skillet is a workhorse and I've used it here for everything from cornbread to chicken and lately, to my testing of English Muffins (they get the best color!). The interior of the pan is polished and so smooth you won't believe it's cast iron.
If you're looking for a slightly non-bread-related item, this heirloom-worthy skillet won't disappoint.
Get it here: Smithey Cast Iron Skillet
---
If you've made it all the way to the end of my bread baker's 2021 gift guide and still haven't found what you're looking for, check out my full list of the best bread baking tools for more inspiration.
Also, have a look at my bread baker's gift guide for 2020 to see if there's anything from last year's guide that's a better fit!
Happy baking and happy holidays 🙂