The Big Day is almost here: November 8th, 2022, publication day for my sourdough cookbook The Perfect Loaf!
To say I'm excited is such an understatement.
Before we talk more about the book, I wanted to thank everyone who has already pre-ordered! Pre-orders are incredibly important (especially for first-time authors like me) and directly impact the book's success. Thank you!
Ten years ago, I created this website to help others find their way through the winding path of making sourdough bread at home. I've spent countless hours thinking about bread and often wondered if I wrote a cookbook, what would I put in it?
Now that the book is finished and only weeks away from shipping, and after three years of testing and writing it, the answer is my sourdough cookbook was a way for me to bind together the past decade-plus of my hypotheses, experiments, a-ha moments, and findings with baking sourdough bread in my home kitchen.
And my book aligns perfectly with the same goal I've always had with The Perfect Loaf: to be a resource to help you become a better baker in your home kitchen.
Where can I get the cookbook?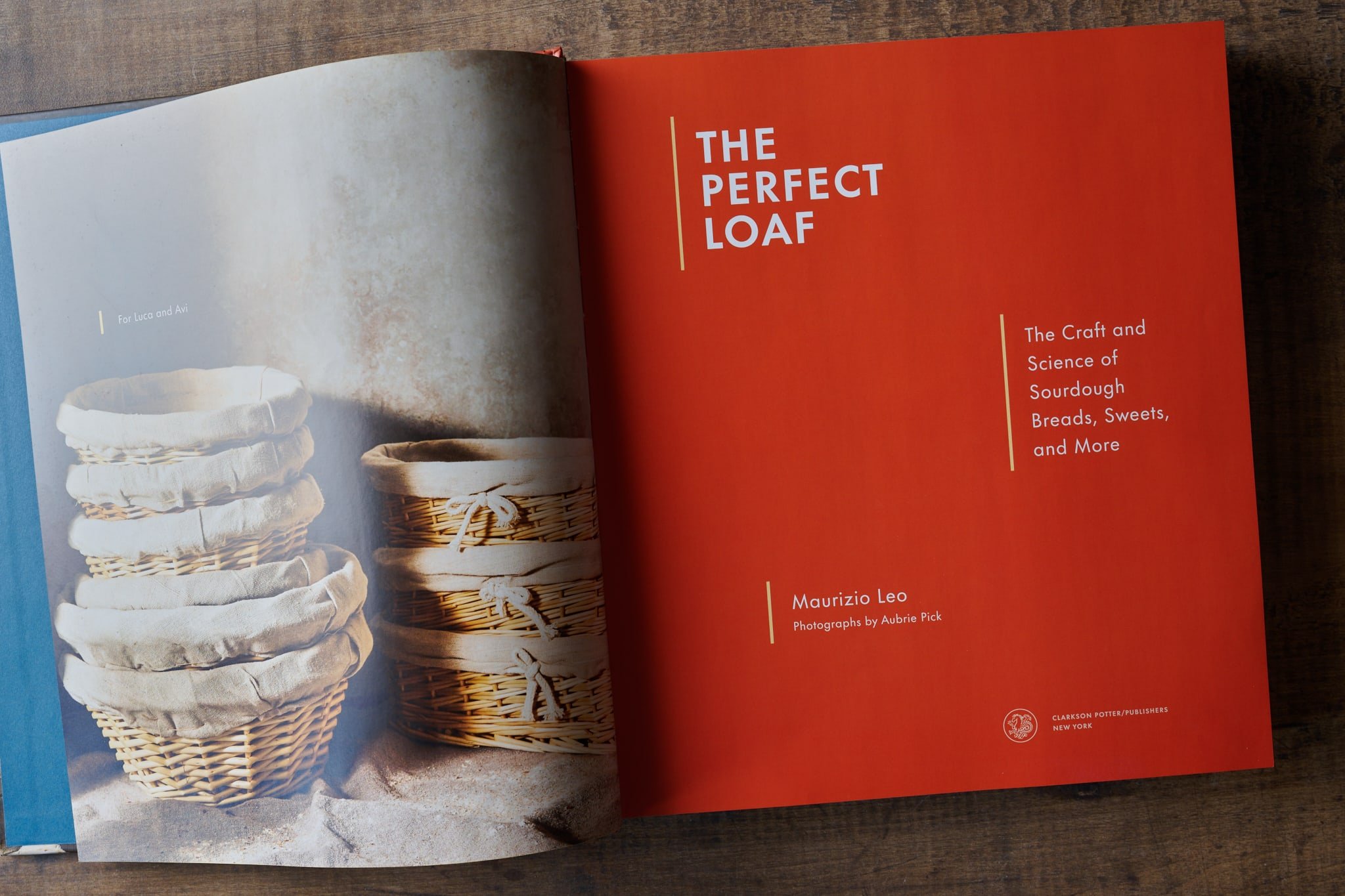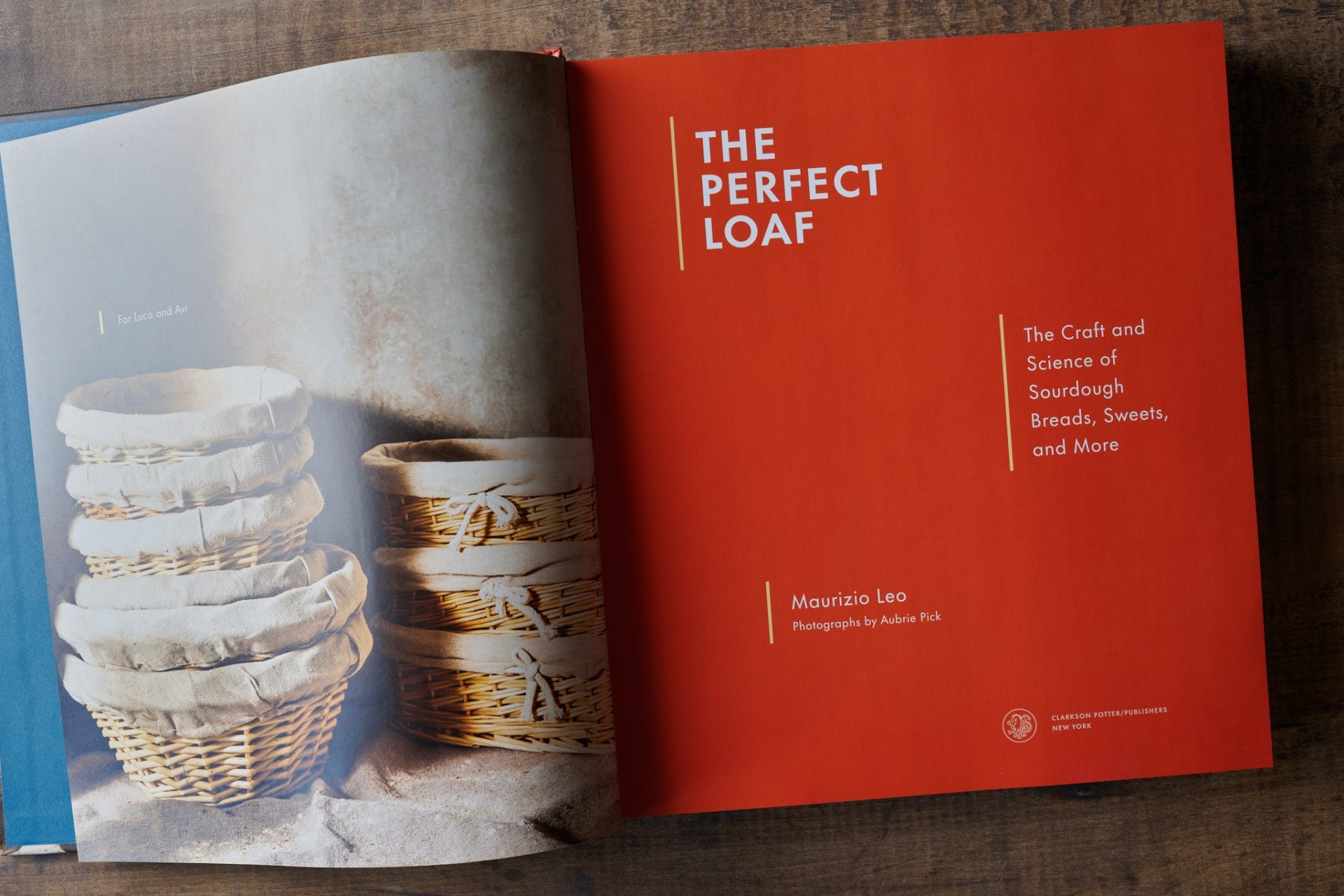 Cookbook sneak peek—what's inside?
My sourdough cookbook is as comprehensive as it gets, covering everything from creating your first sourdough starter to keeping your kitchen clean to shaping bread dough and troubleshooting every step.
To see more about the book, check out my cookbook launch page!
Plus:
60 sourdough recipes from crusty free-form loaves to delicate pastries to quick sourdough starter discard treats
A mix of new recipes and the most popular classics from The Perfect Loaf
In-depth explanations and photos of every step of the bread-making process
Build your baker's intuition with my insights throughout the book, teaching you to look beyond the basics
Quickly scan QR codes throughout the book to see videos on key techniques and full walkthroughs
Extensive troubleshooting sections help you analyze what went right (and what might have gone wrong)
And this is a big book! It scales in at 432 pages and 1,999 grams (see, I even use baker's percentages with my book 😉).
That's like two large loaves of bread or a single, massive miche, ready to be devoured.
Without further ado, let's look inside! (Click on the images below to see larger versions.)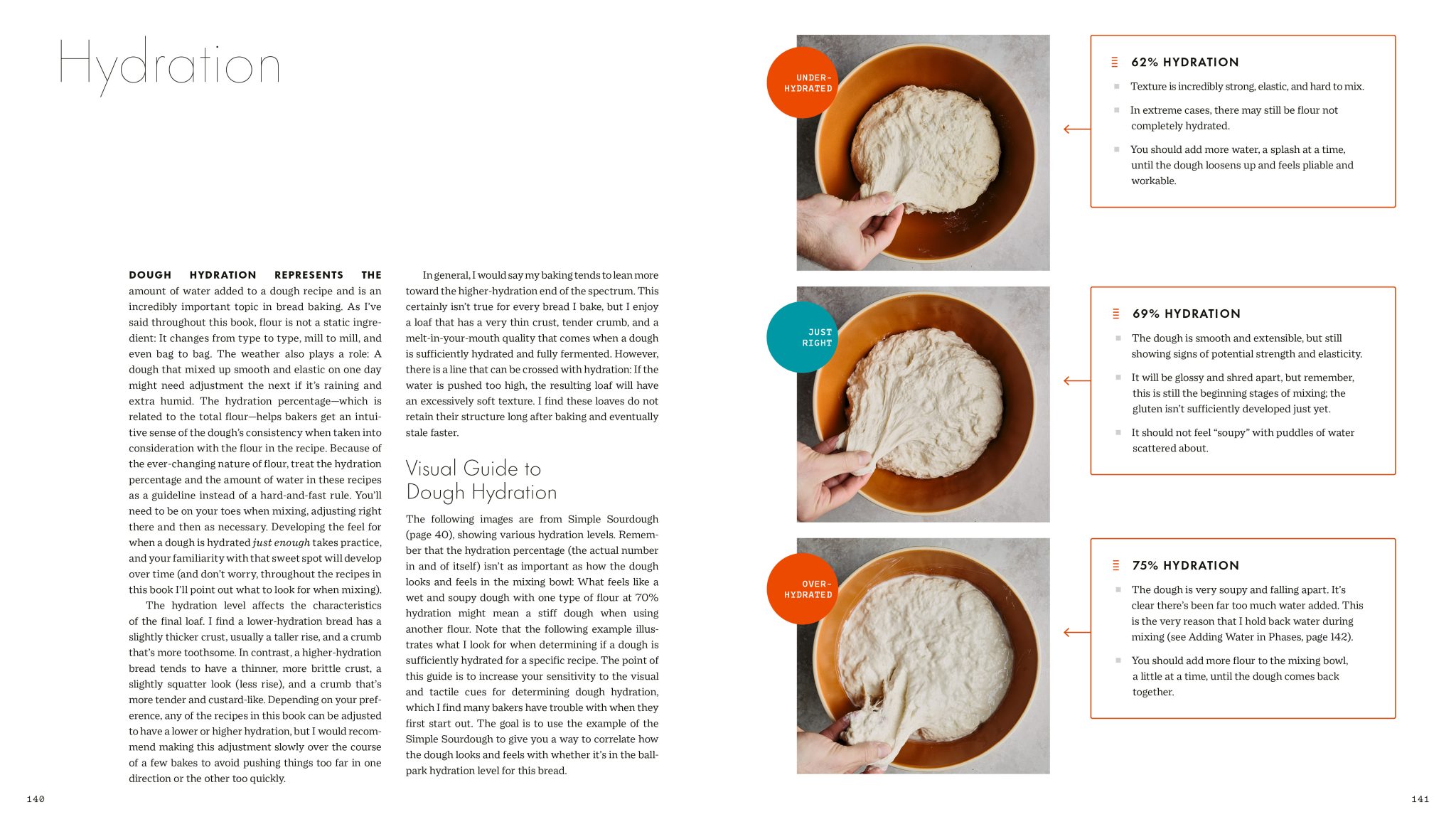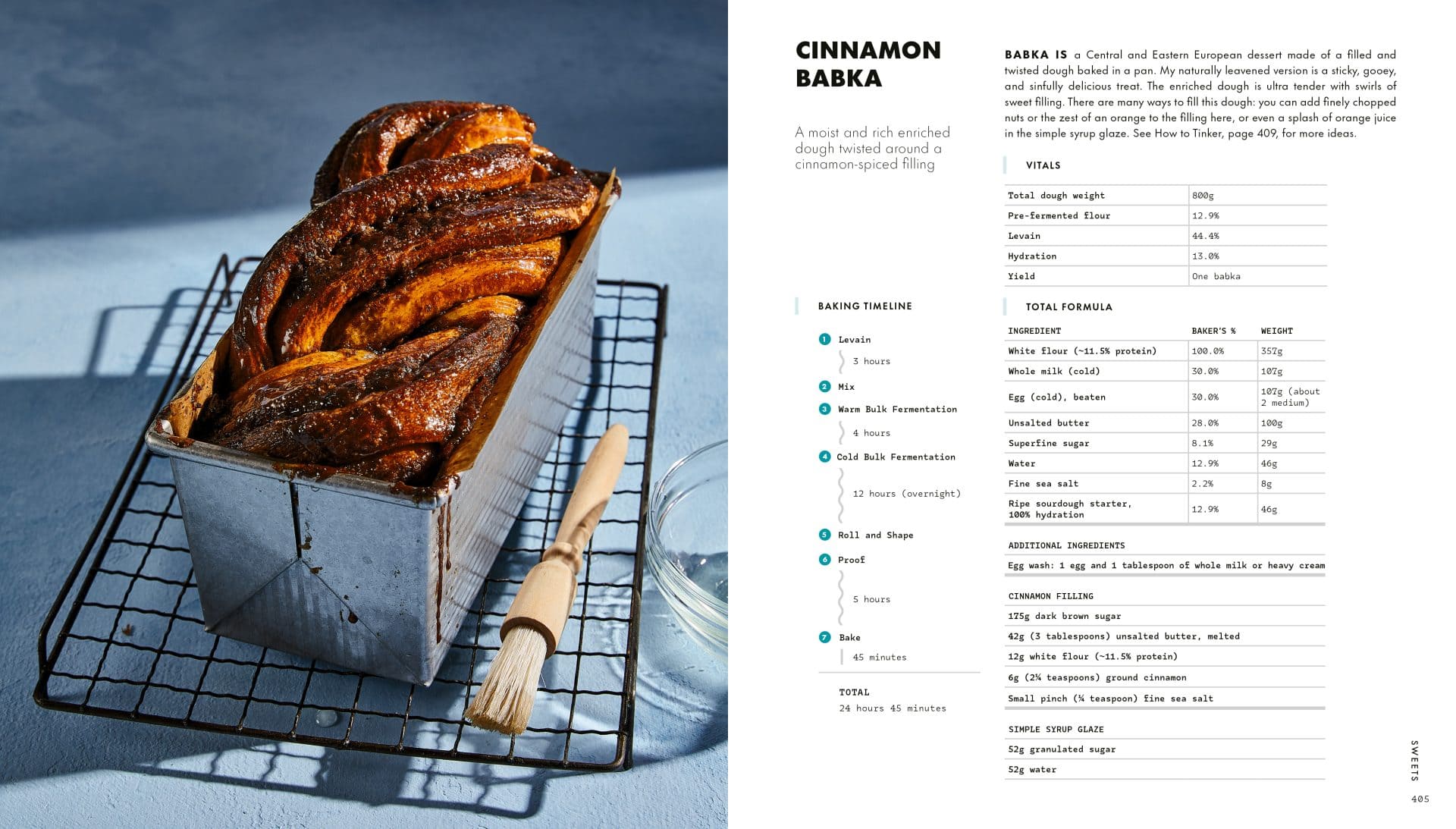 What others have said about the book
The Perfect Loaf is now a New York Times Bestseller!
"There is no book written specifically for home bakers that surpasses this one. Maurizio presents each topic, however small, with precision and clarity, and meticulously elucidates even the most complex subjects. Maurizio has written a classic, and his book will have enduring relevance."
JEFFREY HAMELMAN, baker and author of Bread: A Baker's Book of Techniques and Recipes
"With The Perfect Loaf Maurizio Leo has given all bread-heads, whether newbies or experienced bakers, the ideal gift. With his very organized and engaging writing style, Maurizio has demystified the process and science of sourdough baking so that anyone can make, and even improve upon, their loaves."
PETER REINHART, author of The Bread Baker's Apprentice and host of Pizza Quest
"For the home and professional baker, Maurizio's deep dive into the craft of sourdough is an incredible addition to our arsenal of grain greatness, an ideal marriage of science and sensibility. He reminds us of what brings us to the table and what we remember and yearn for once we step away from it. Perfect indeed."
CHRIS BIANCO, author of Bianco and chef/owner of Pizzeria Bianco
"Maurizio has distilled a lifetime of knowledge into a perfectly complete bible for every bread baker. This thorough guide to baking the best bread you've ever tasted is a must-have for anyone who loves bread."
DAN RICHER, author of The Joy of Pizza
"Maurizio Leo's book has everything anyone would want to know about the art and science of bread baking, written beautifully and clearly for the first-time baker and the long-obsessed. This book is an encyclopedic and approachable addition to the canon from an anchor of the bread baking community."
JENNIFER LATHAM, author of Baking Bread with Kids
"For those looking to make professional-quality bread and perfect every element of baking bread at home, The Perfect Loaf will guide you there by giving you not just recipes but also the tools to think like a baker."
BRYAN FORD, author of New World Sourdough
Order the book here
Left: Aubrie Pick took the most beautiful photos for the cookbook, but here's me taking a behind-the-scenes shot of my sourdough babka. We shot the book during the pandemic—all 60 recipes in 10 days. That was not easy, given the long fermentation time of sourdough bread and the fact that it was just us.
Right: It felt surreal to hold something I have worked on for 3 years (and thought about for many more)!
The Perfect Loaf Cookbook FAQ
Is the cookbook 100% sourdough?
Yes, every recipe uses sourdough. However, the "sourdough discard" recipes use sourdough discard only for flavoring (like my sourdough cornbread!) and not as the primary leavener.
Where should I order your cookbook from? Which retailer helps The Perfect Loaf the most?
Ordering from any retailer is just the same!
Can I order the book outside of the USA?
Yes! You should be able to find The Perfect Loaf on your local Amazon page (e.g., Amazon UK) or choose Book Depository, which ships FREE internationally.
Can I get a signed copy of the cookbook?
What's your favorite recipe in the book?
I've been asked this a lot, and it's hard to answer this question! For years I've loved the sourdough bomboloni recipe I developed and posted here at the site, and in the book, I have an updated version that's even better (gasp!). I also love my Rustico recipe, a bread with wonderfully complex flavors, an open interior, and a dark and crispy crust. There are also so many new and cool recipes that have taken me so long to develop—like sourdough English muffins—I can't wait till you all try them!
In the end, choosing a favorite recipe is like trying to choose your favorite child—you just can't do it 🙂
---
Questions about the cookbook?
I'd love to hear from you; what are you most excited about with the book release? Do you have any questions about the book? Leave a comment below, and I'll get back to you!