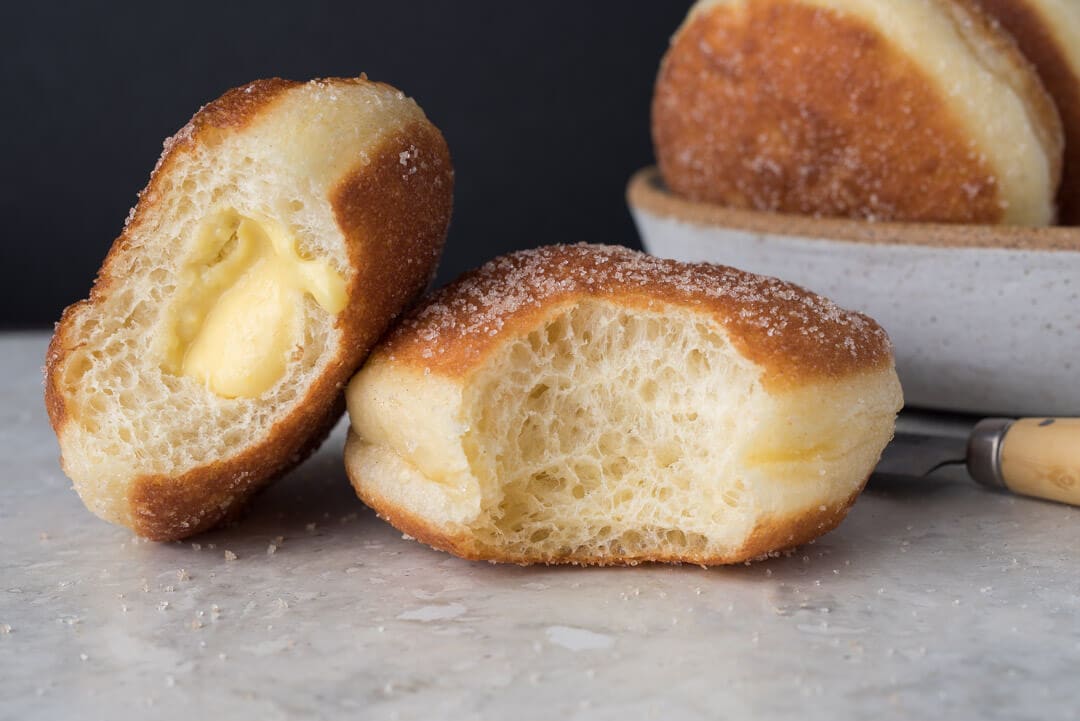 Light. Airy. Tender. Certainly the best doughnuts to come out of my kitchen.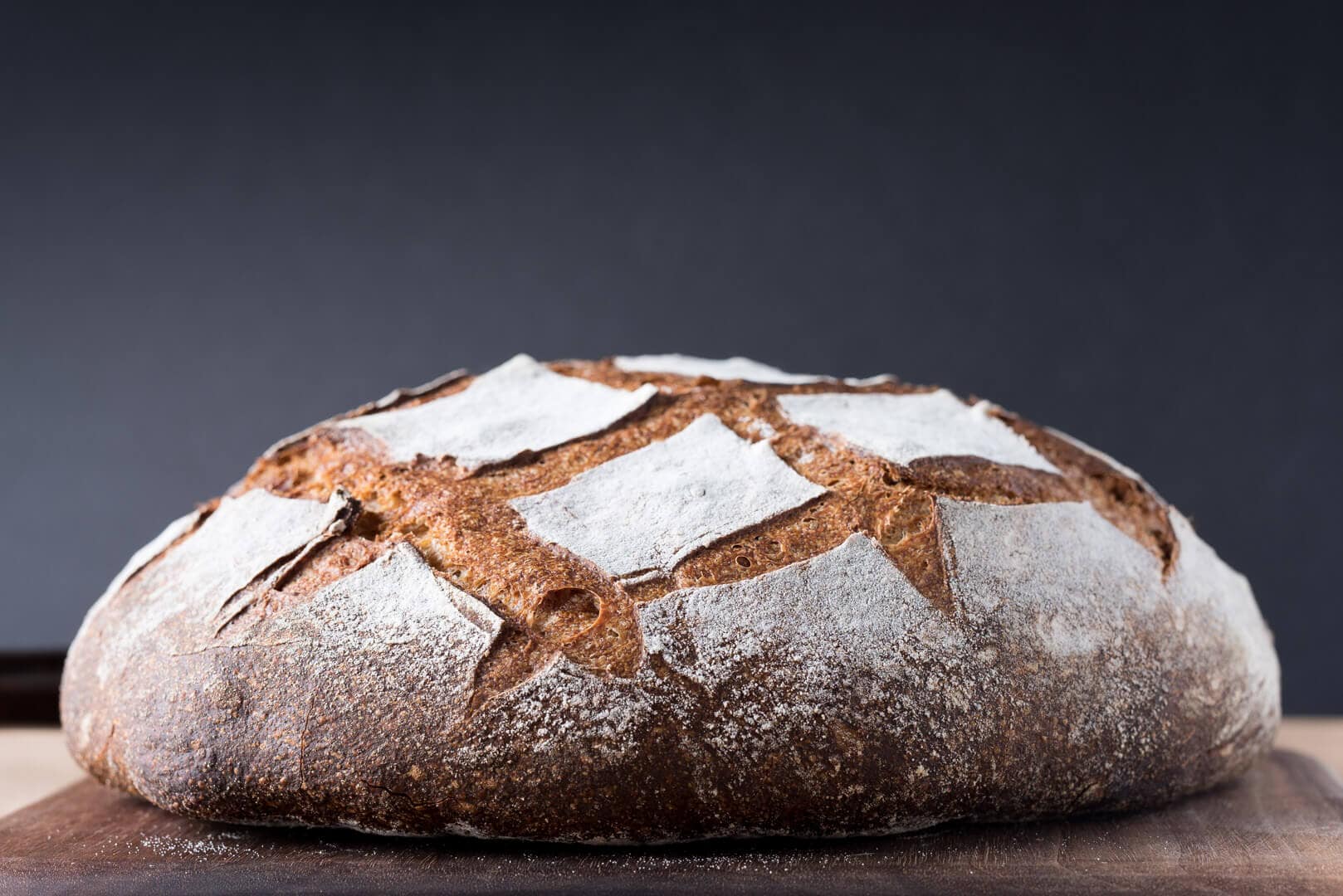 A big, deeply-flavored loaf with a dark crust and tender crumb—perfect for large gatherings.
A hearty sourdough bread with added roasted potato and rosemary.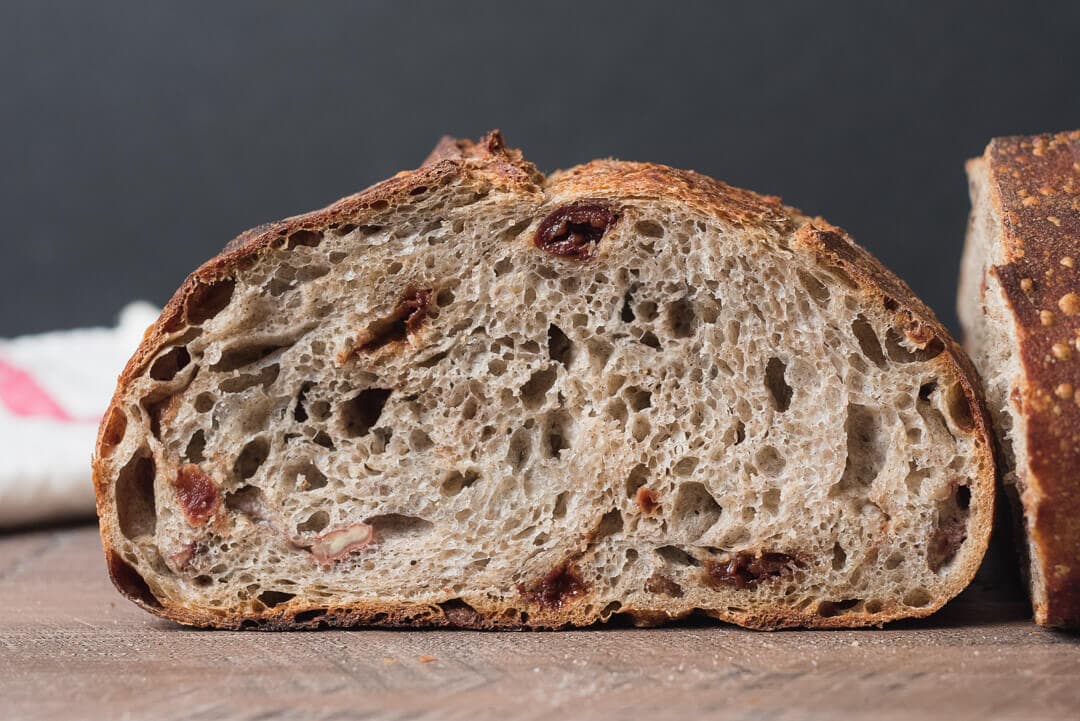 Buckwheat brings extra flavor to this classic fruit and nut combination.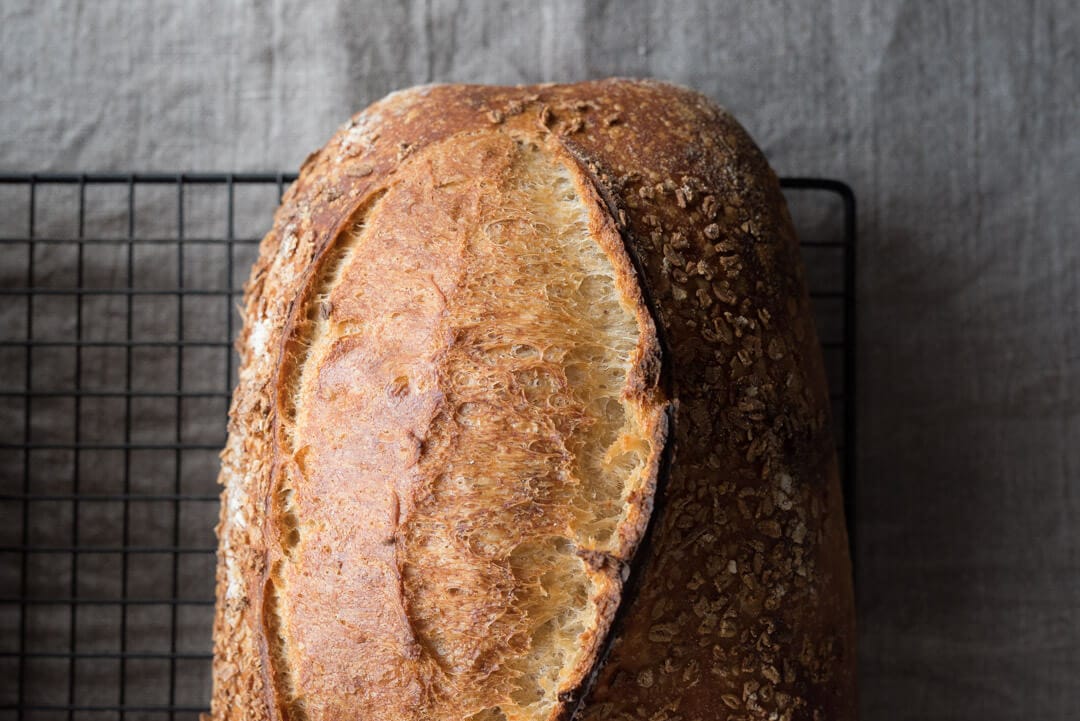 A delicious loaf of bread using sprouted grains.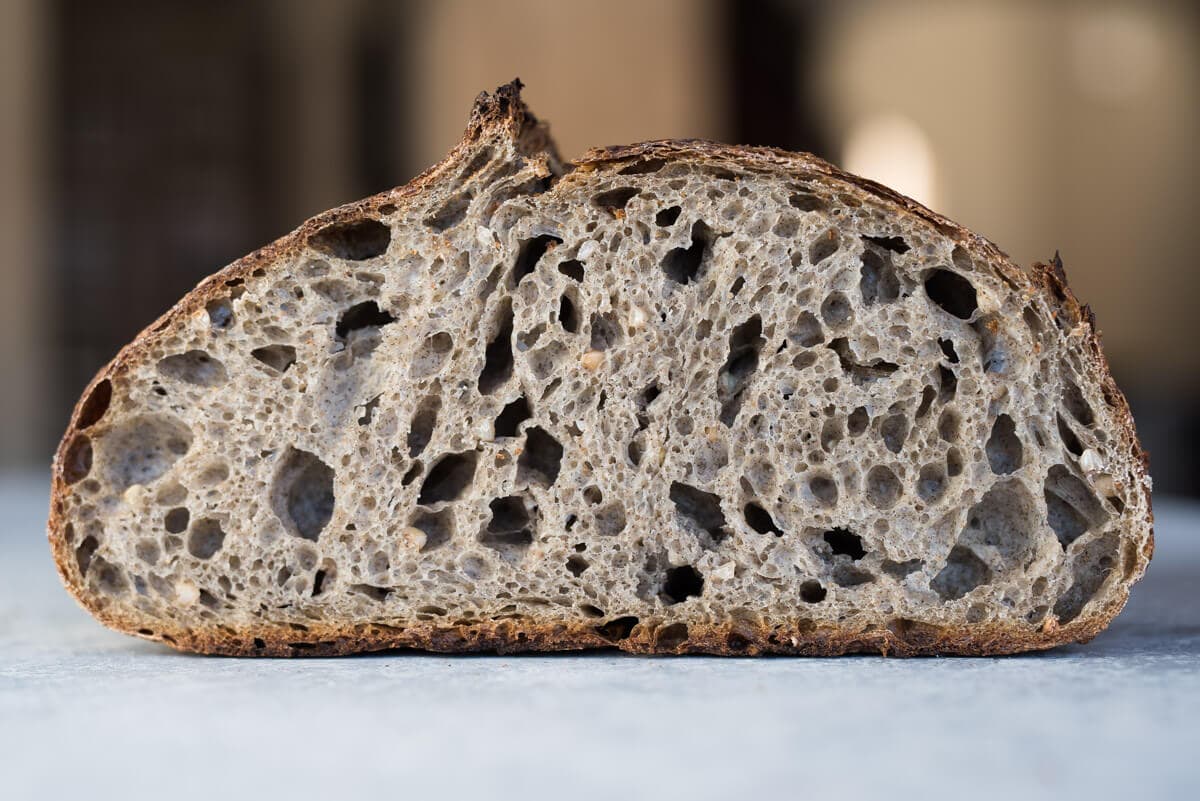 Buckwheat flour brings an added depth of flavor to this sourdough bread.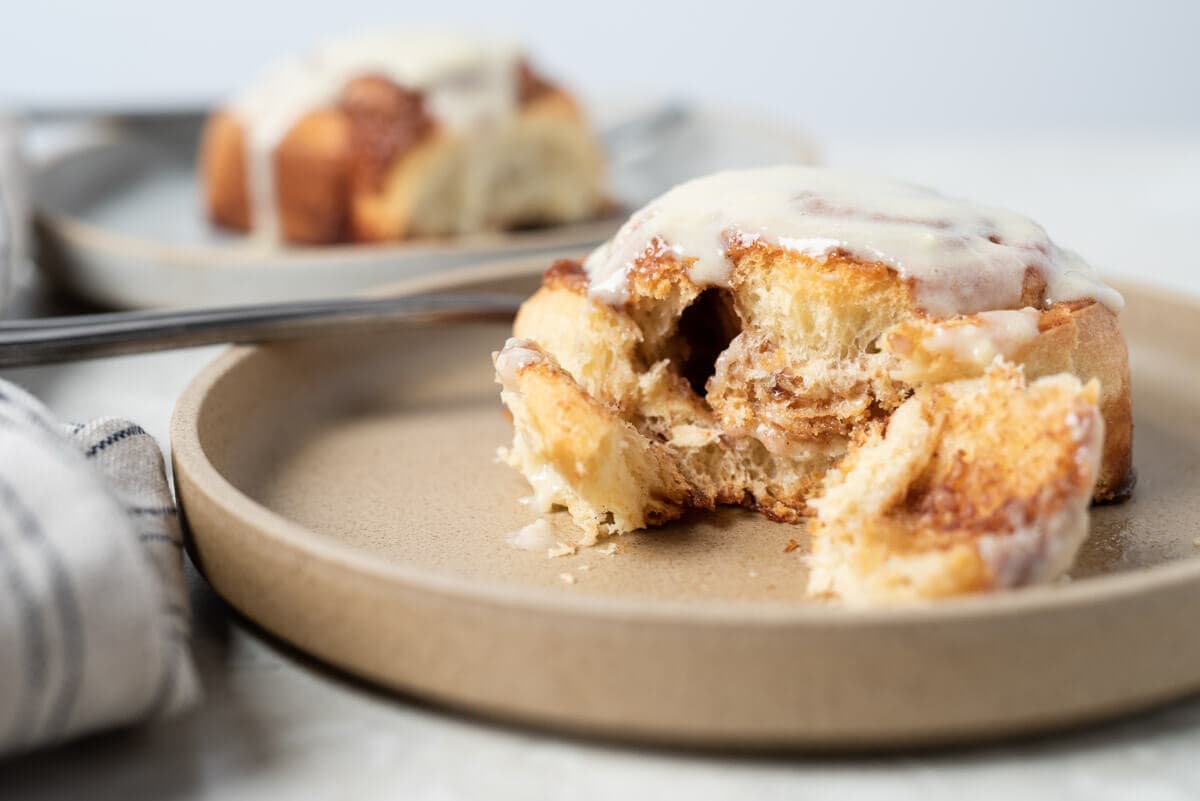 Delicious sourdough cinnamon rolls with cream cheese icing.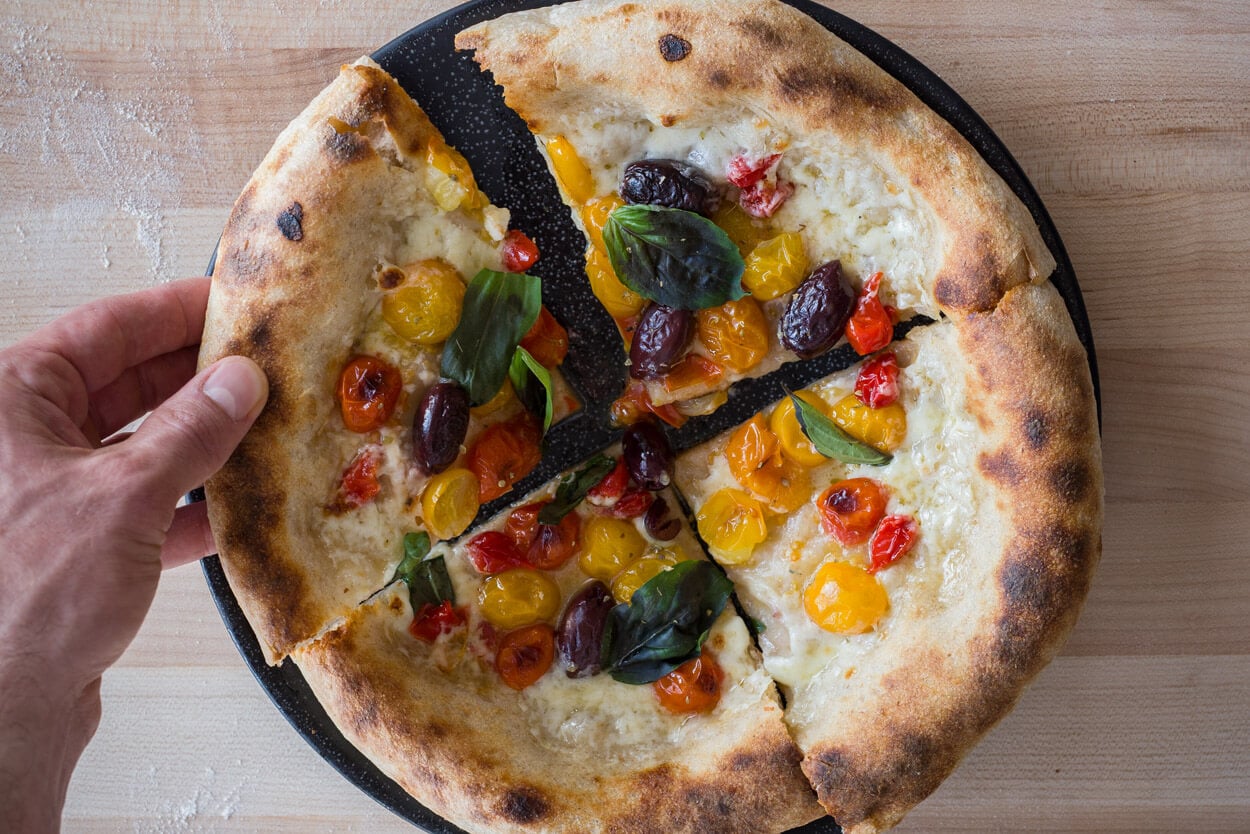 Chewy and crusty sourdough pizza perfect for the home oven.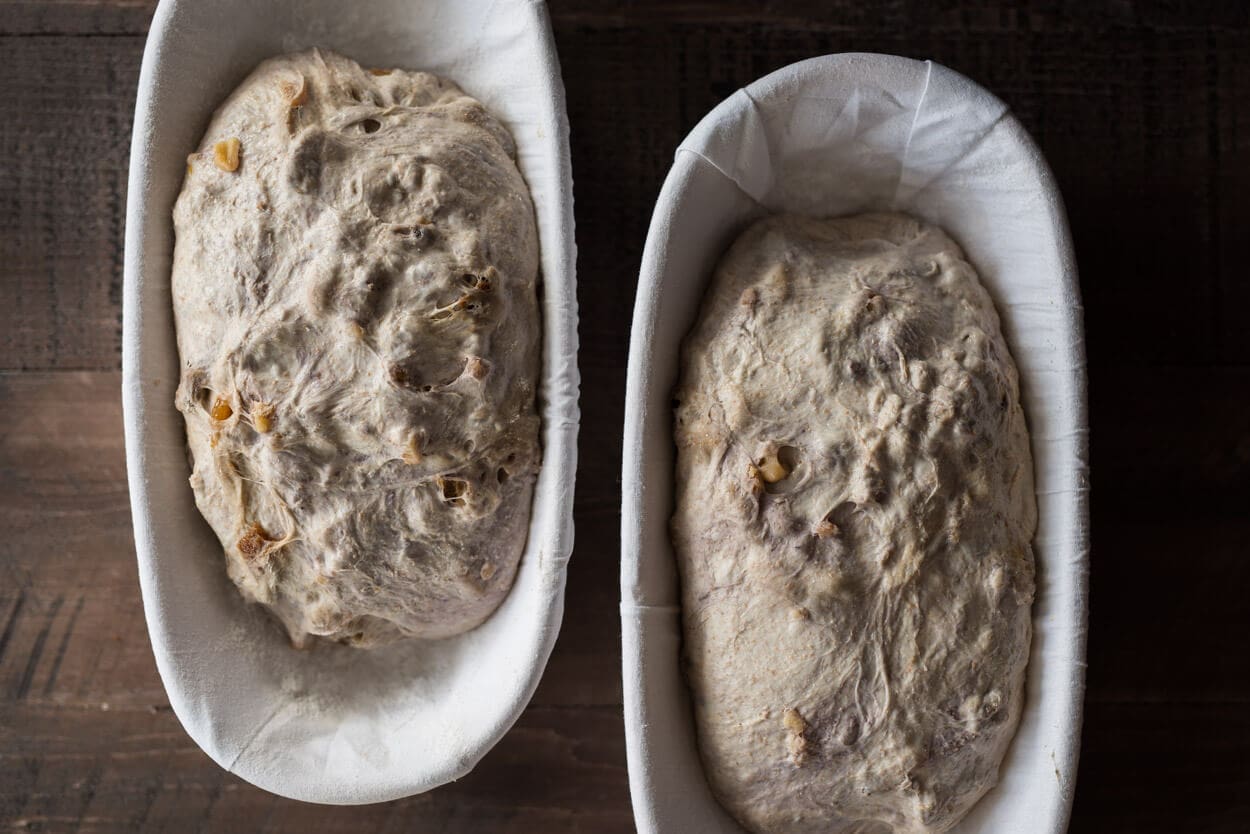 Oh, the wonderful aroma in the kitchen as this bread bakes.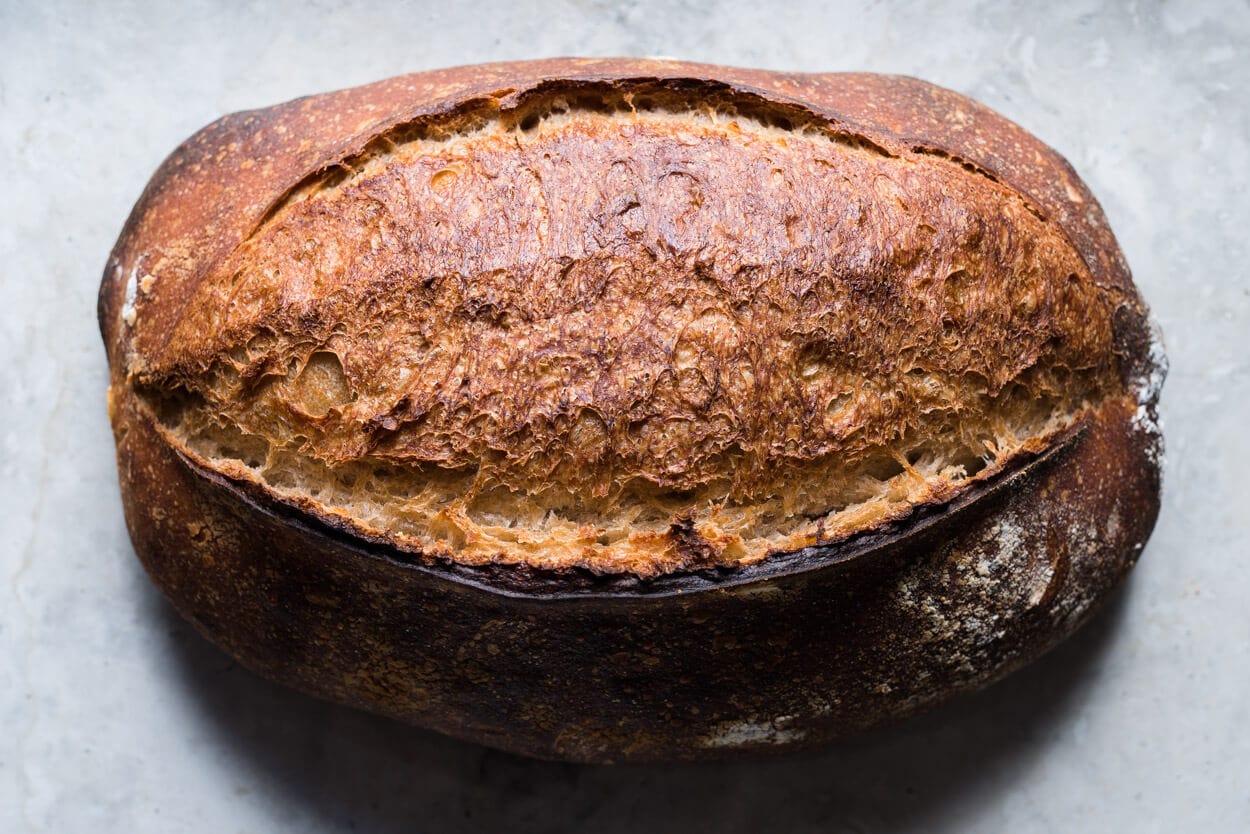 Dramatic. Sharp. Moody. Volcanic.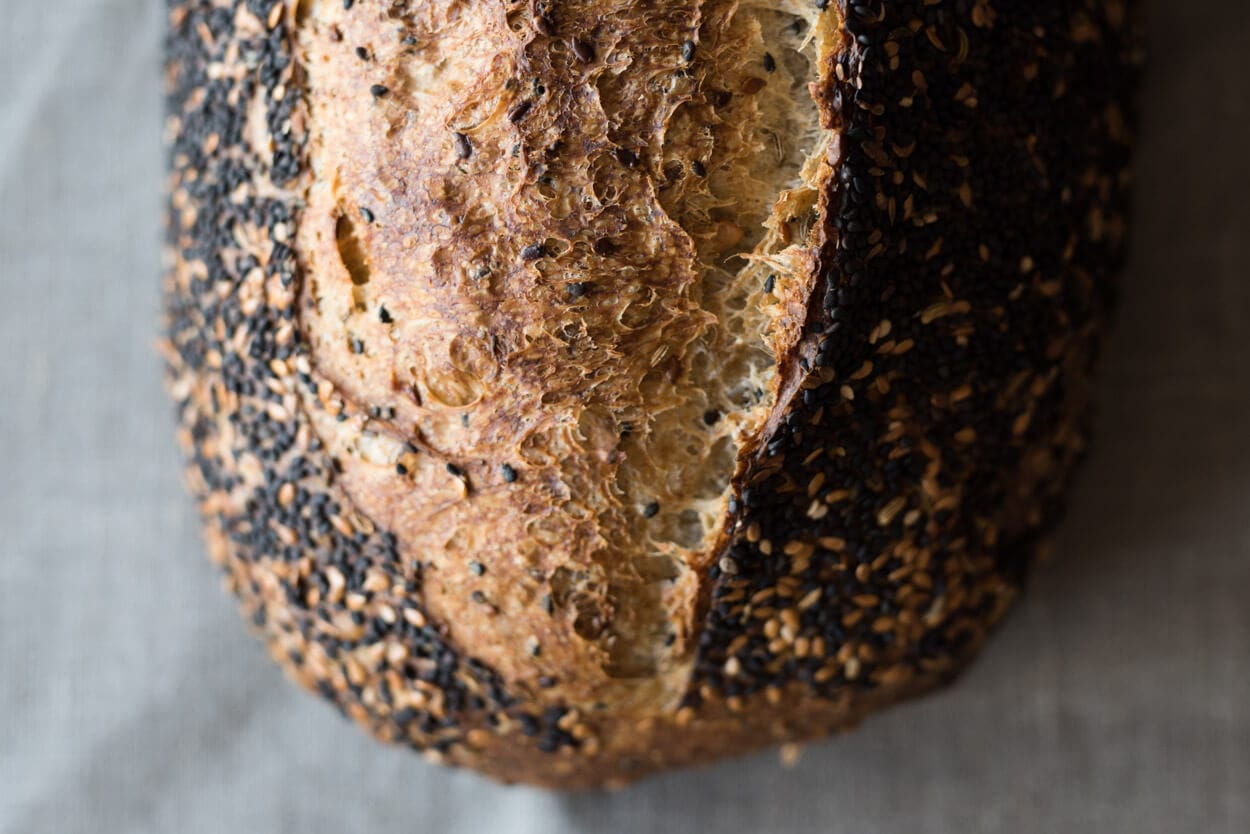 A hearty bread laden with loads of healthy seeds.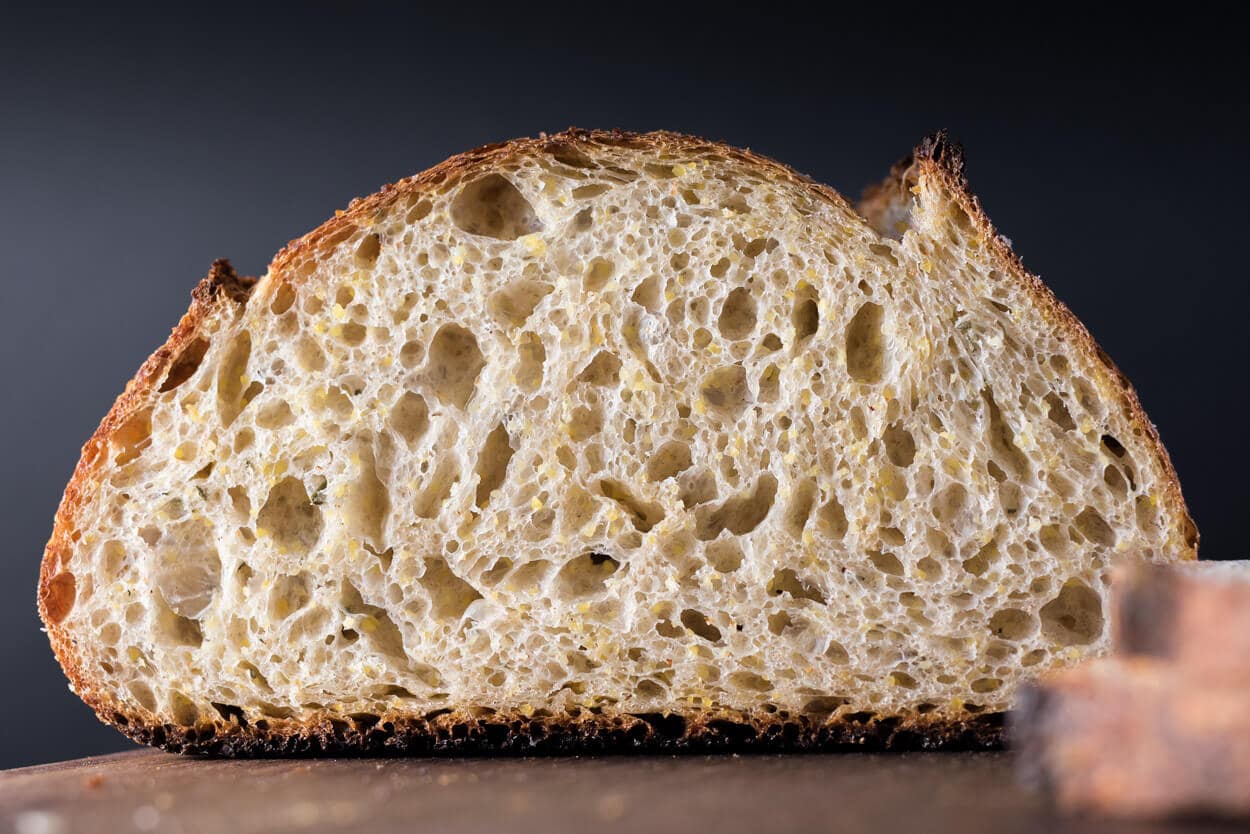 This loaf has a deep, luxurious corn flavor that can only be described as comforting.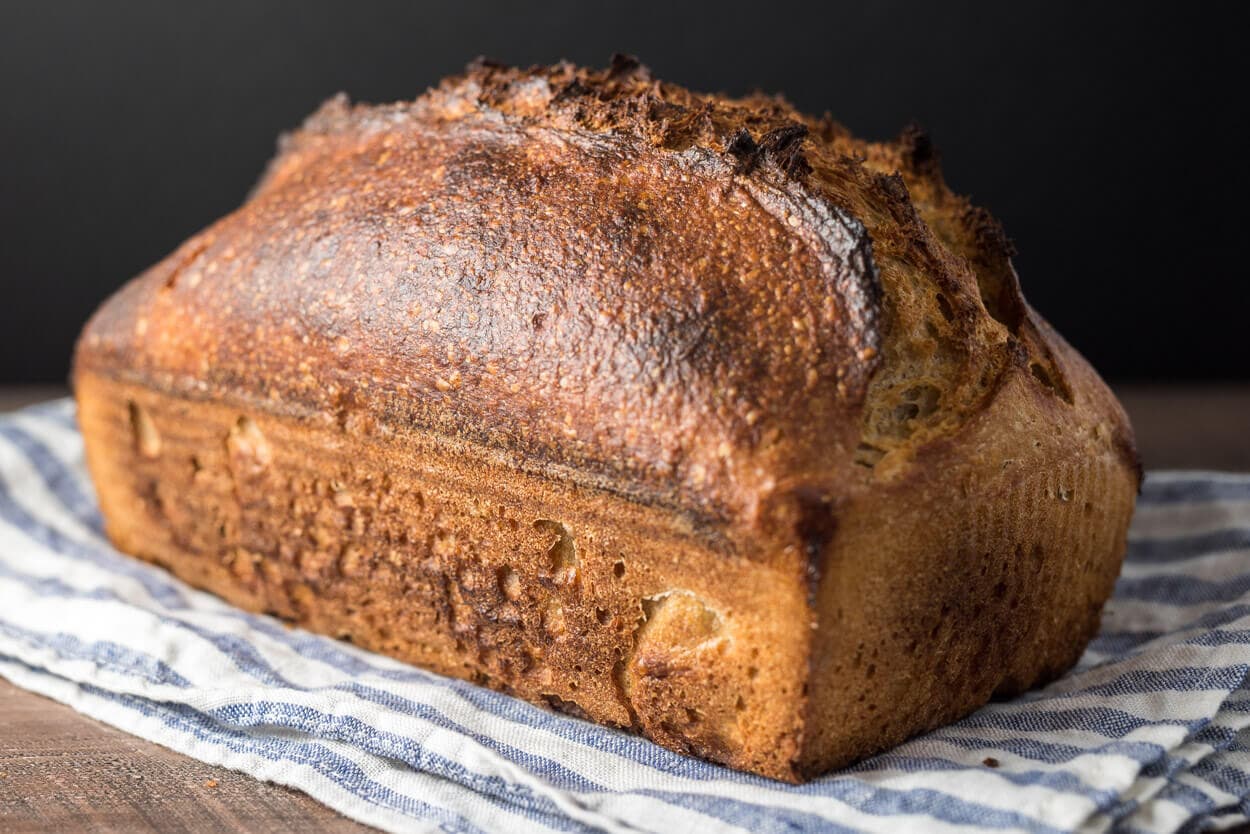 A whole grain sandwich bread sure to please even the the pickiest of little eaters.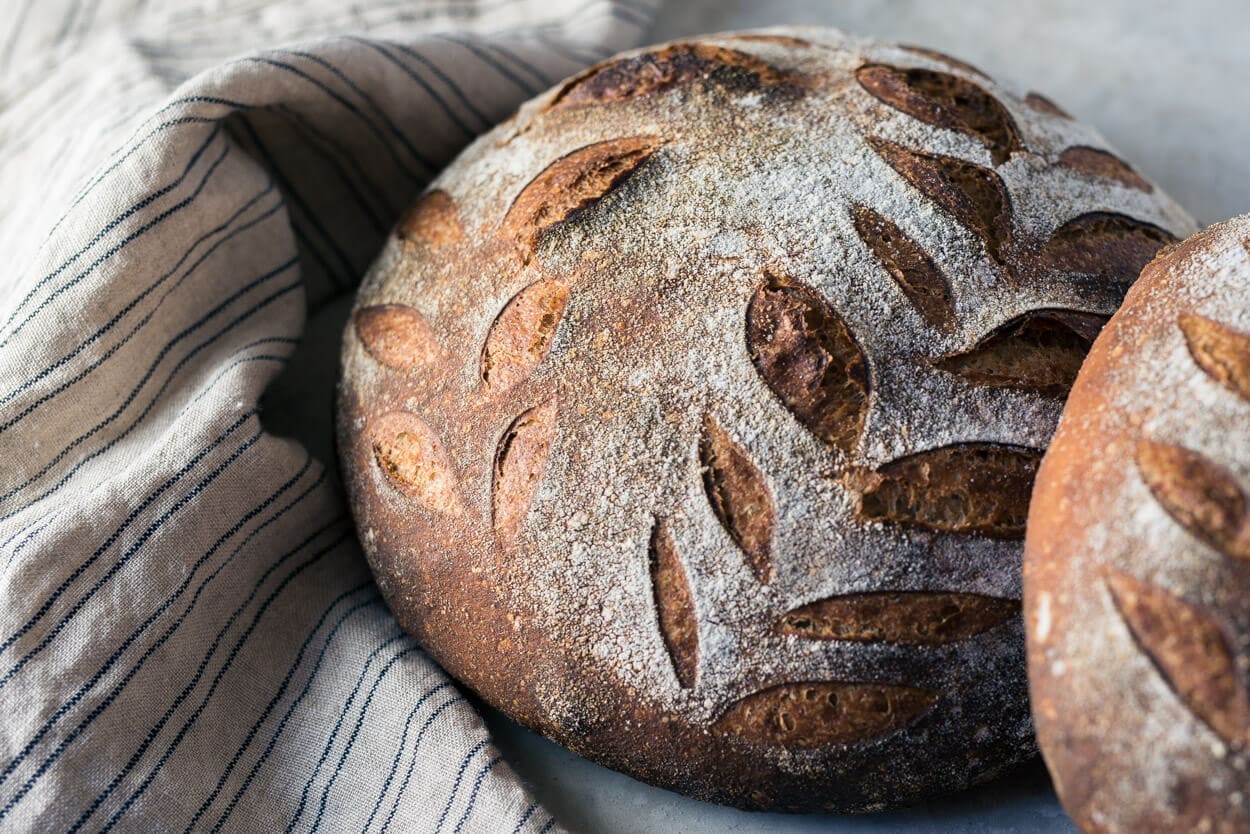 Freshly milled spelt sourdough brings incredible flavor to this delicate bread.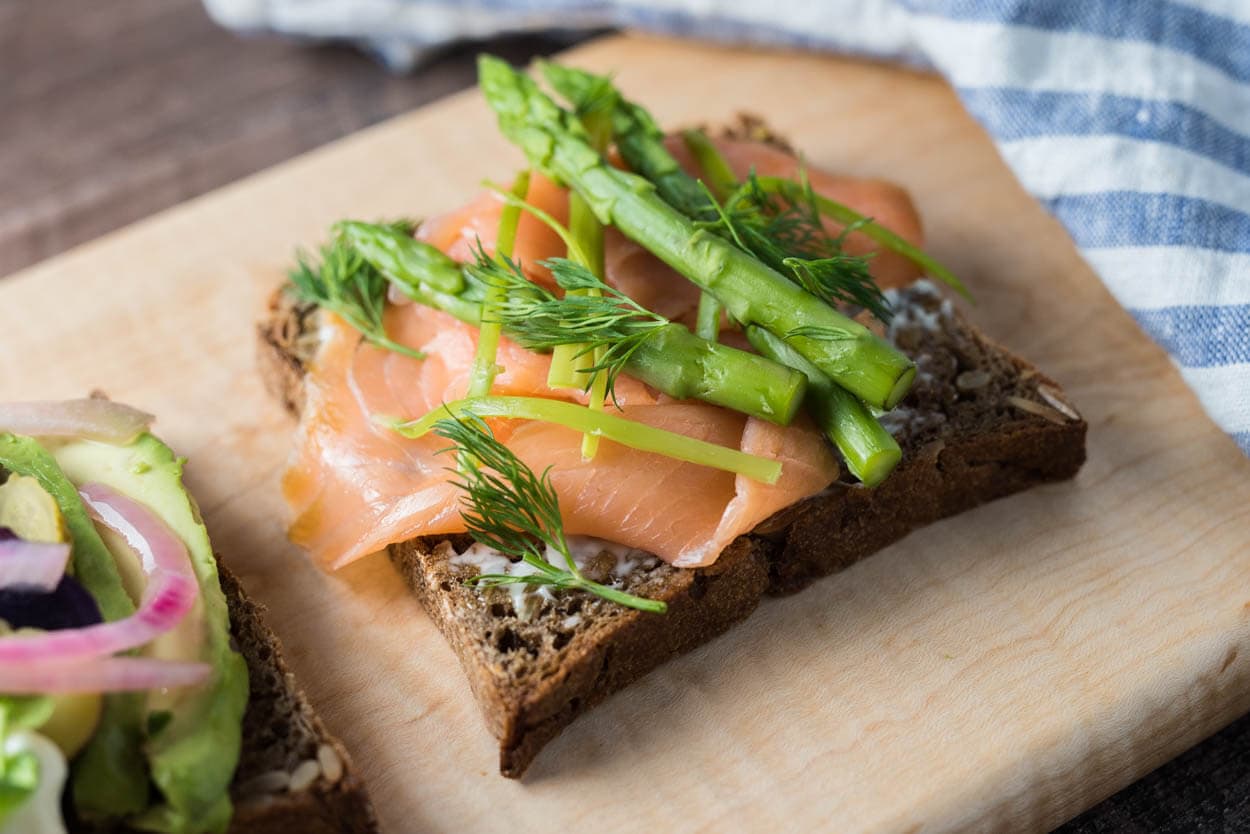 It's been cold here in New Mexico, like really, really cold. When it's ten degrees outside you only want one of a few things: 1) a cup of hot coffee and light the fireplace, 2) a big bowl of homemade minestrone with a crunchy slice of sourdough bread, or 3) go outside for approximately 2 […]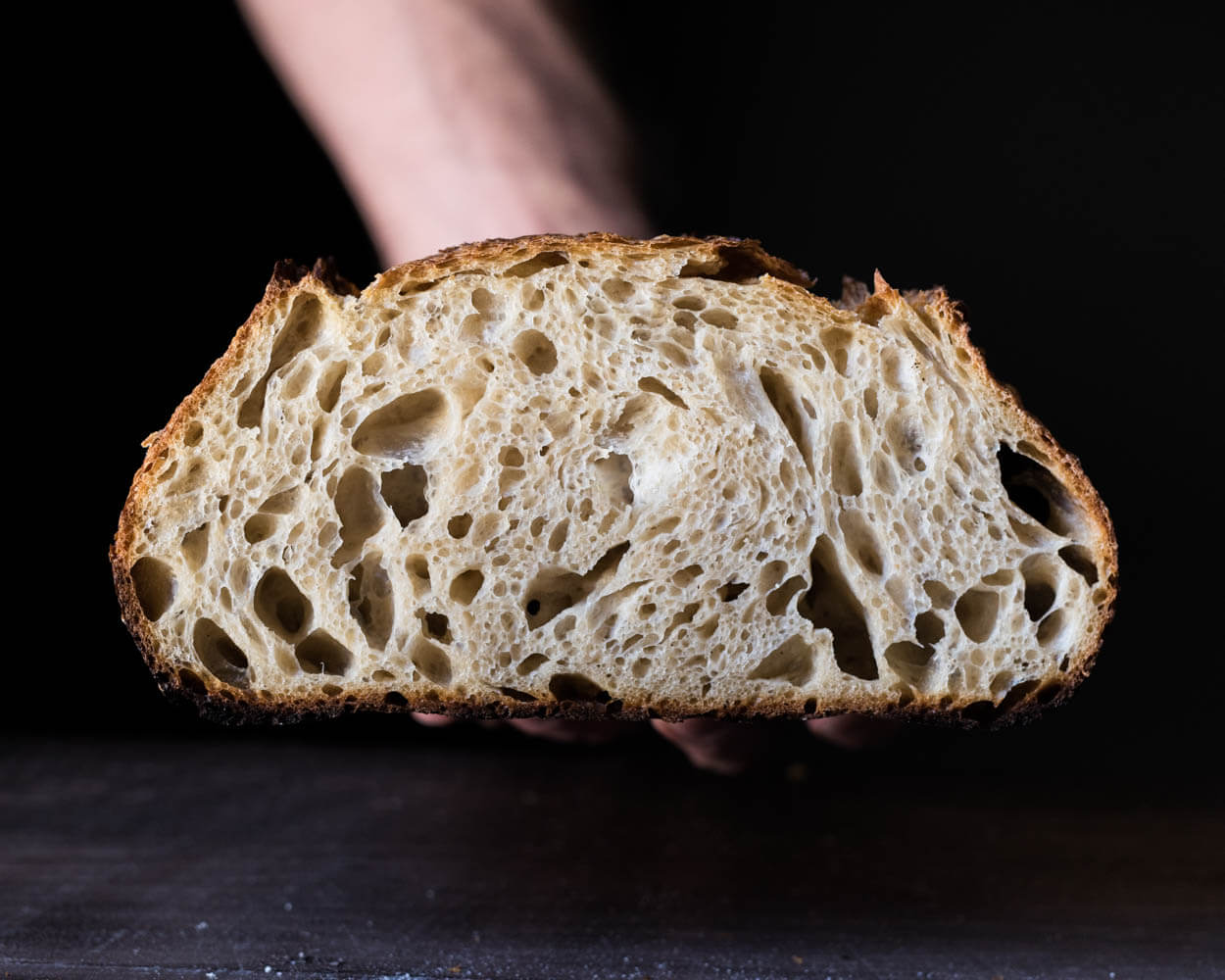 This recipe uses delicious white Sonora flour for a creamy crumb and mouthwatering flavor.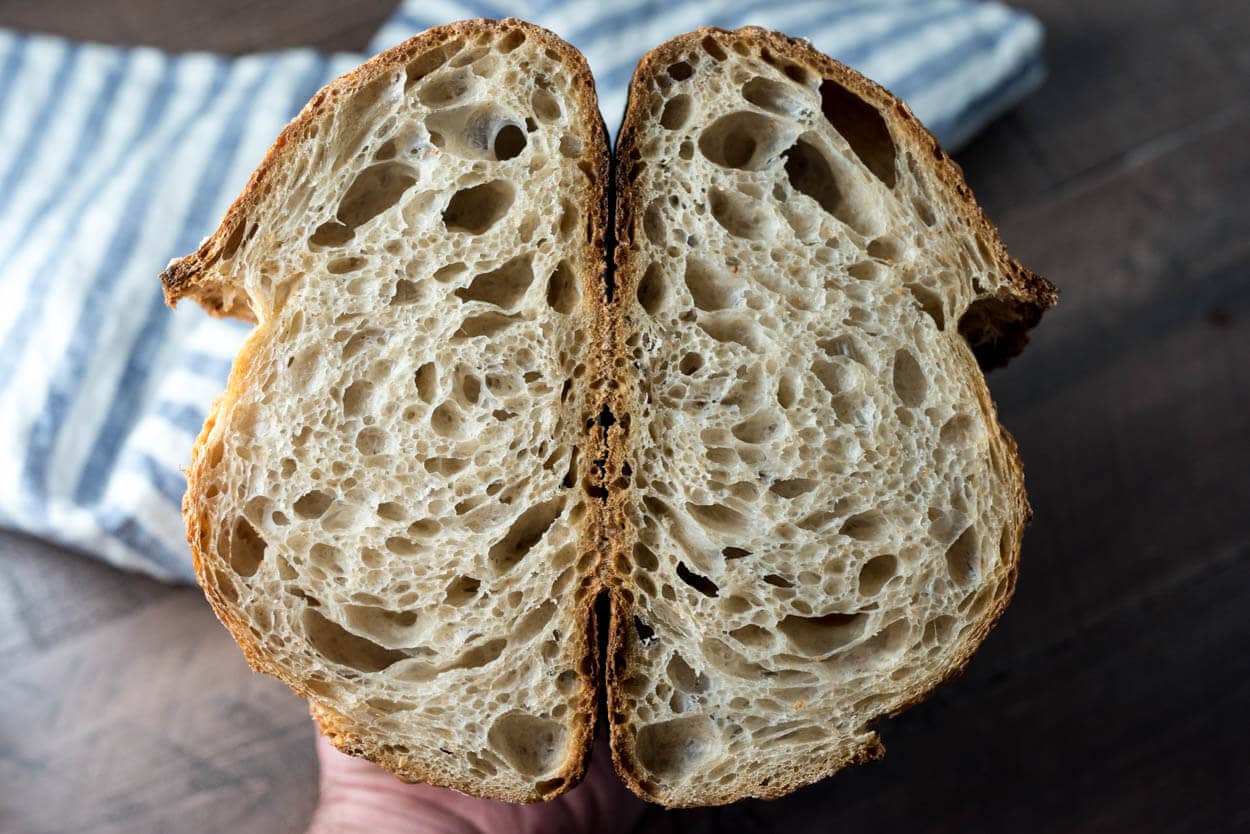 A guide to feeding (refreshing) your sourdough starter each day.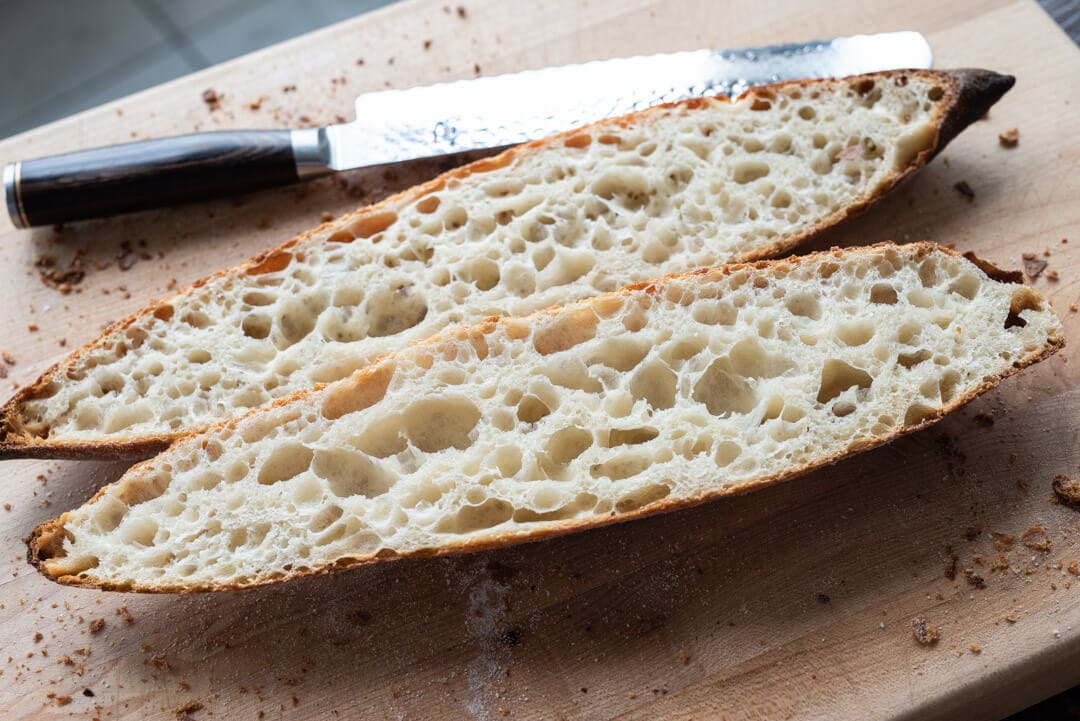 A roundup of all my sourdough recipes.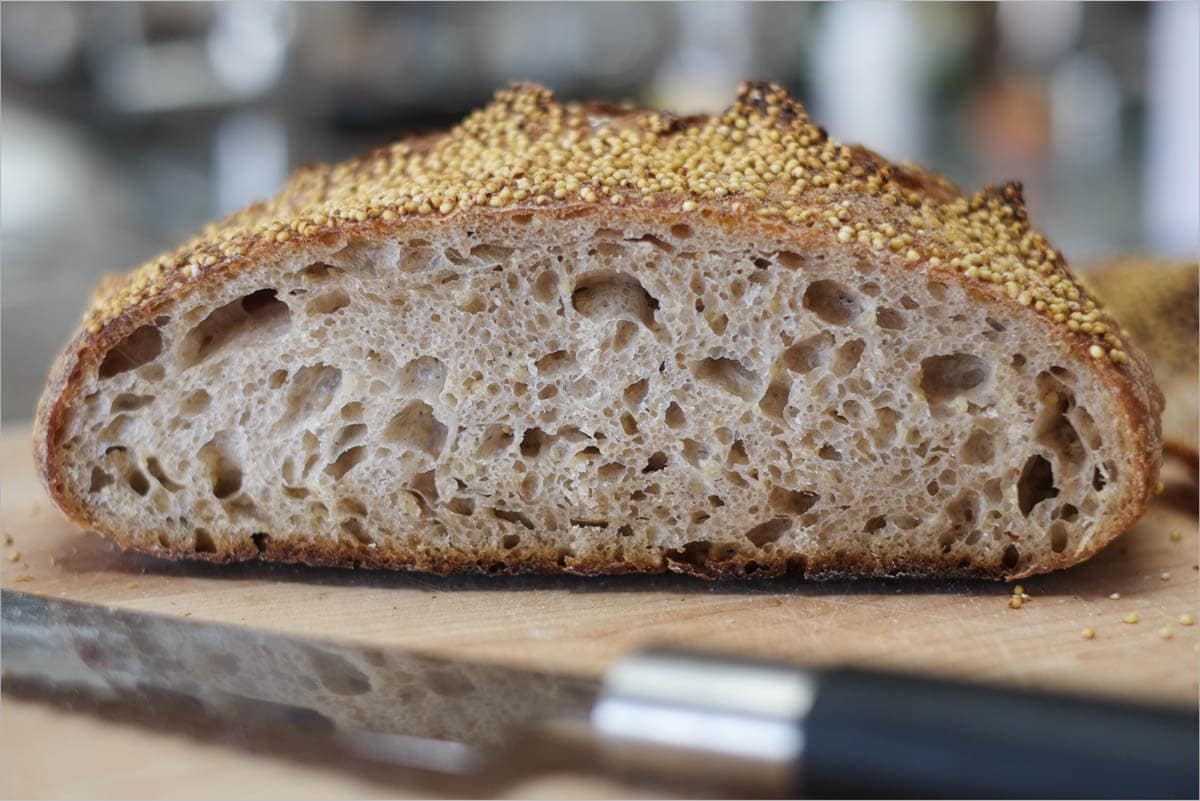 A porridge style loaf using millet in the creamy porridge.
An unlikely pairing makes for one delicious loaf of sourdough bread.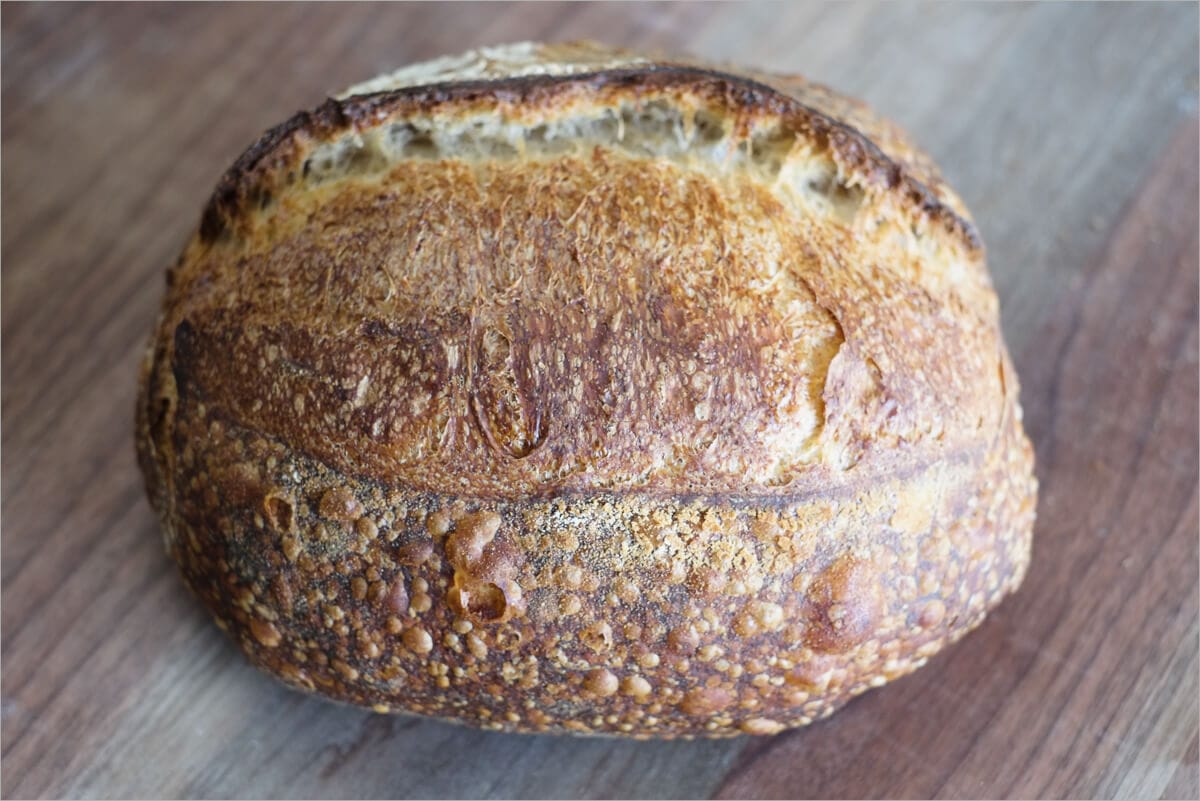 An experiment into using less levain but a longer autolyse.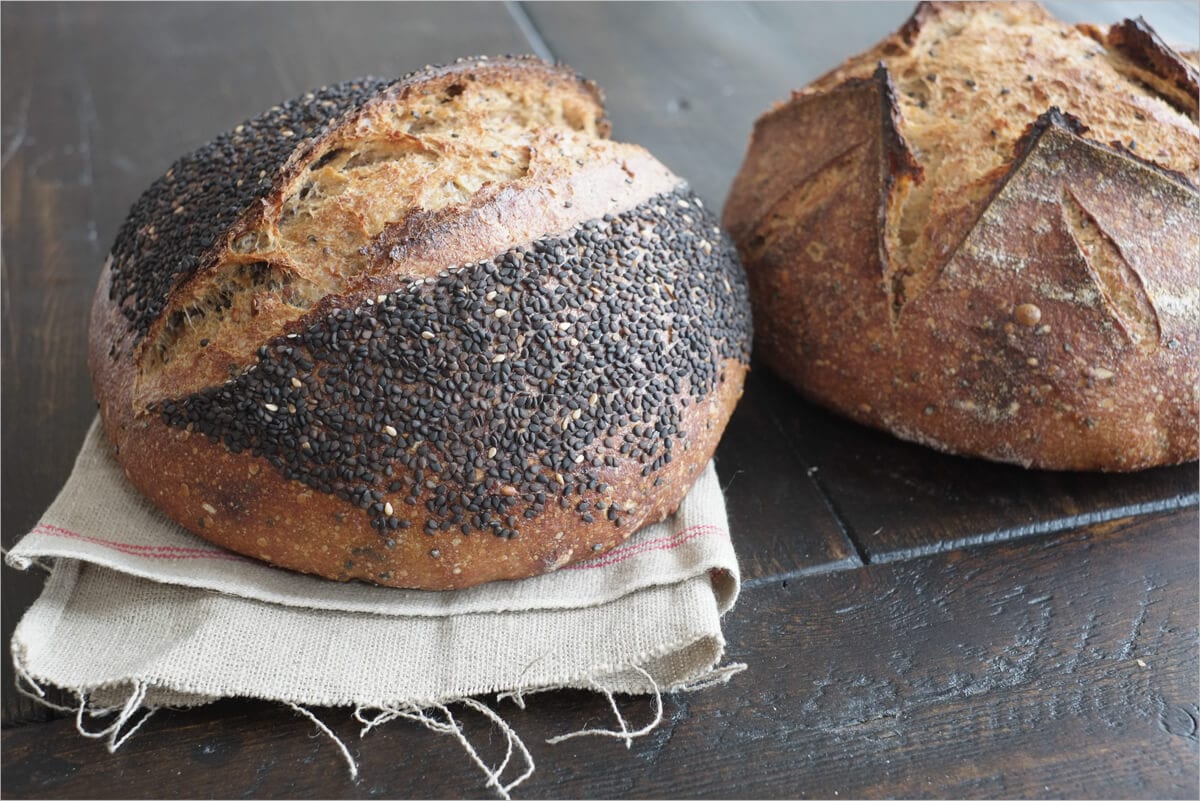 A hearty whole wheat loaf with added seeds.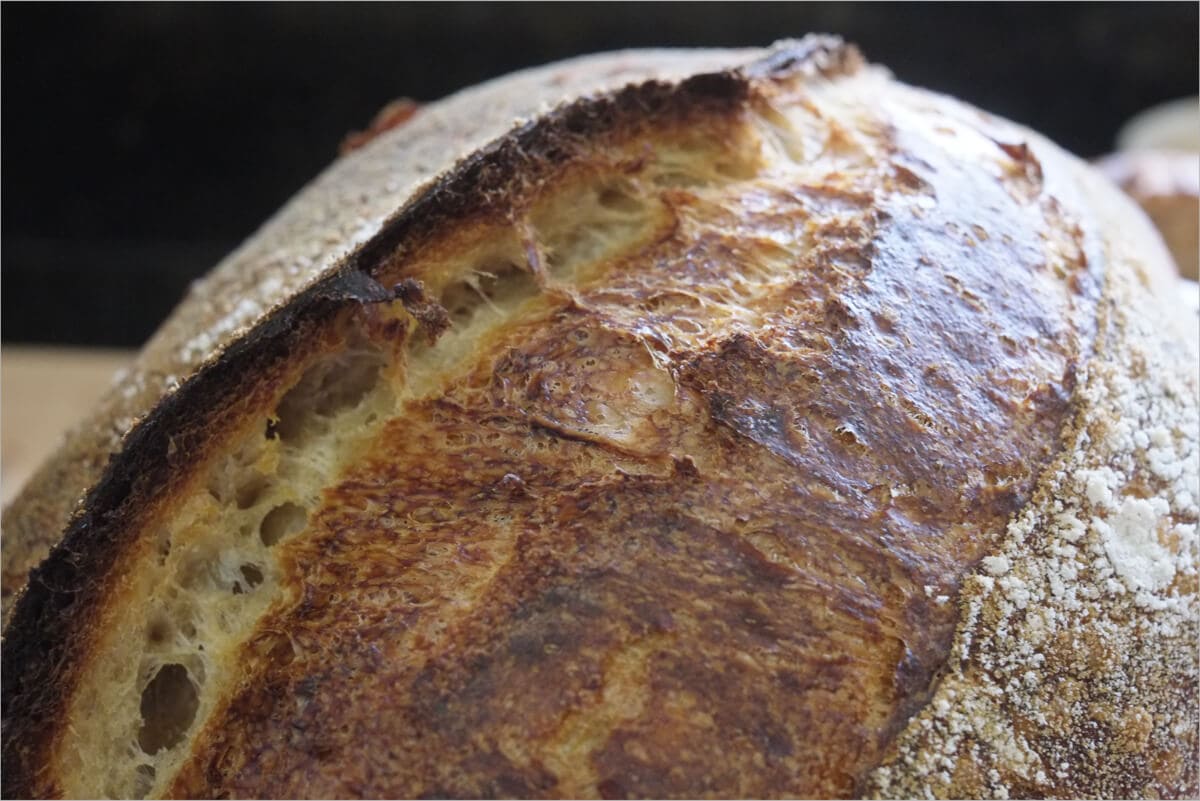 My wife keeps telling me: "every time you bake you keep saying 'Wow this is the best bread I have ever made' the saying is getting old now… Hmmm, this is delicious bread though, I think it is your best so far." I've had some recent bakes that have just been a step or two […]
When attempting a new recipe I will usually keep working at it many times over until things are to my liking. I will go through pages and pages of notes with various tweaks to temperatures, folding intensities, flour combinations, and numerous other things. When I finally make a breakthrough I refer to my notes and […]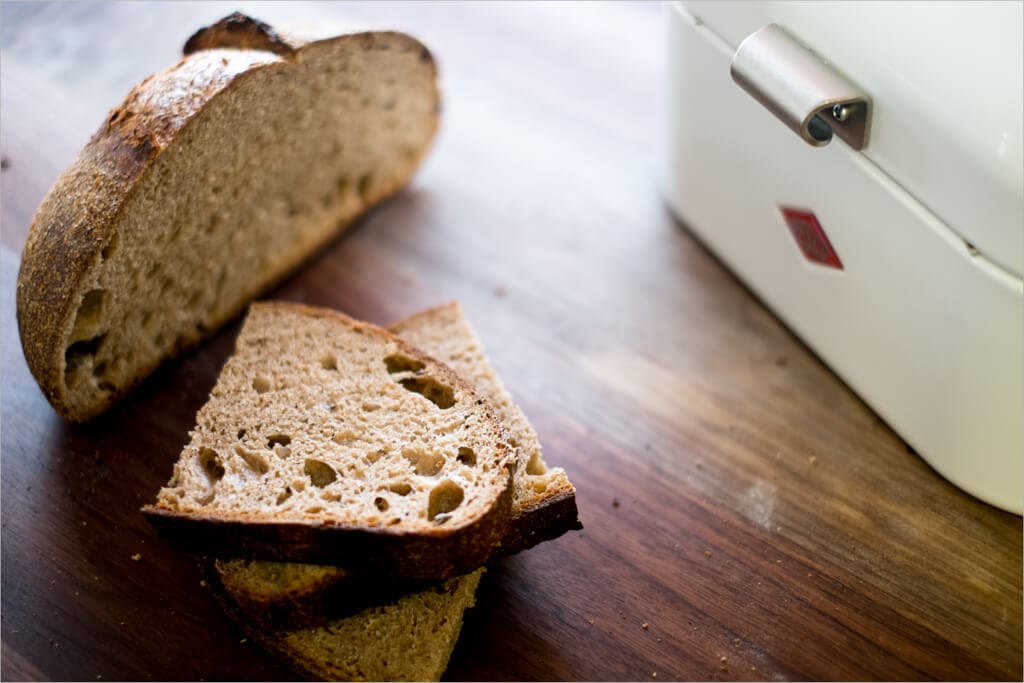 I have to warn you a bit here at the beginning: this whole wheat sourdough is a little more involved than some of my previous loaves. While I think it's achievable for a beginner baker to experiment with, it may take a few tries before your results are to your liking. However, this should not […]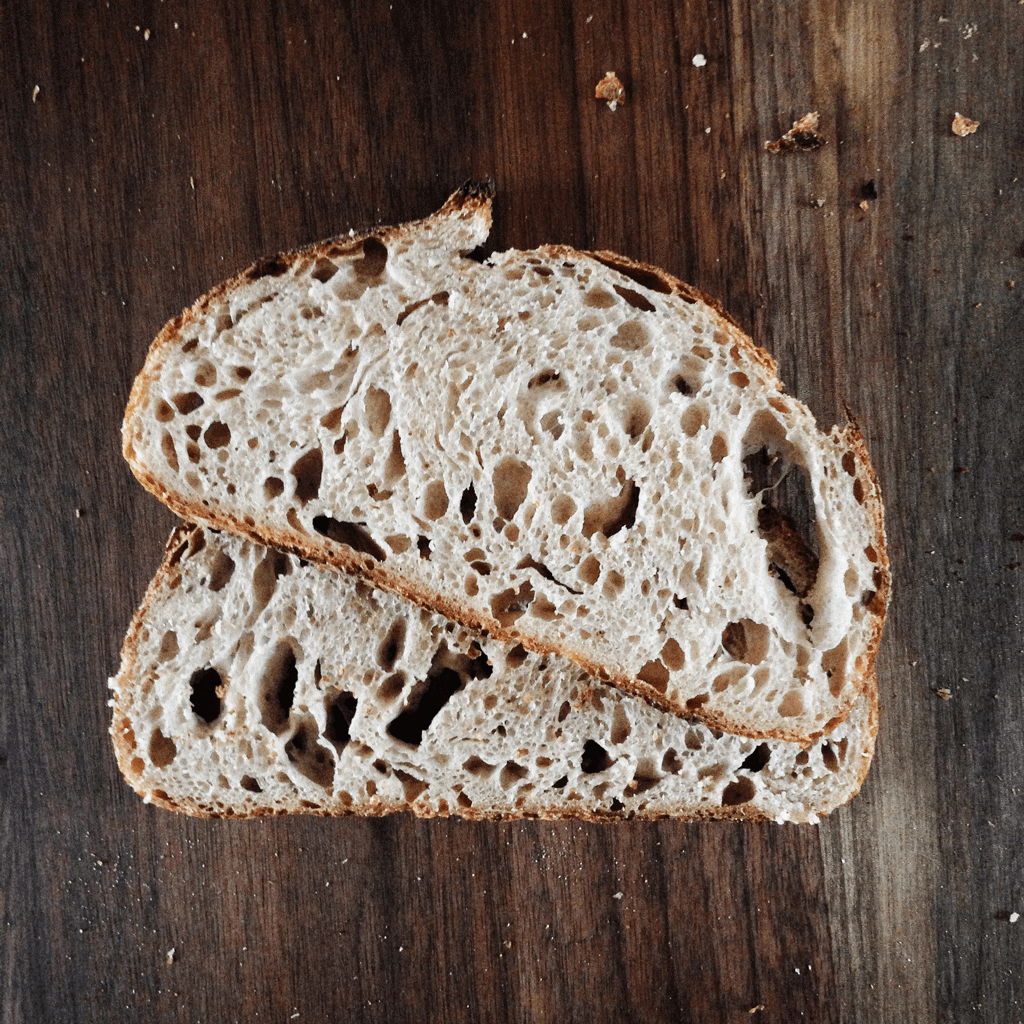 My wife and I were out at dinner with a few friends the other night, and we got to talking about local co-op produce, cooking from more natural ingredients, and of course, baking bread from only the simplest of ingredients. Just four little elements come together to make something more significant, something alive. One of […]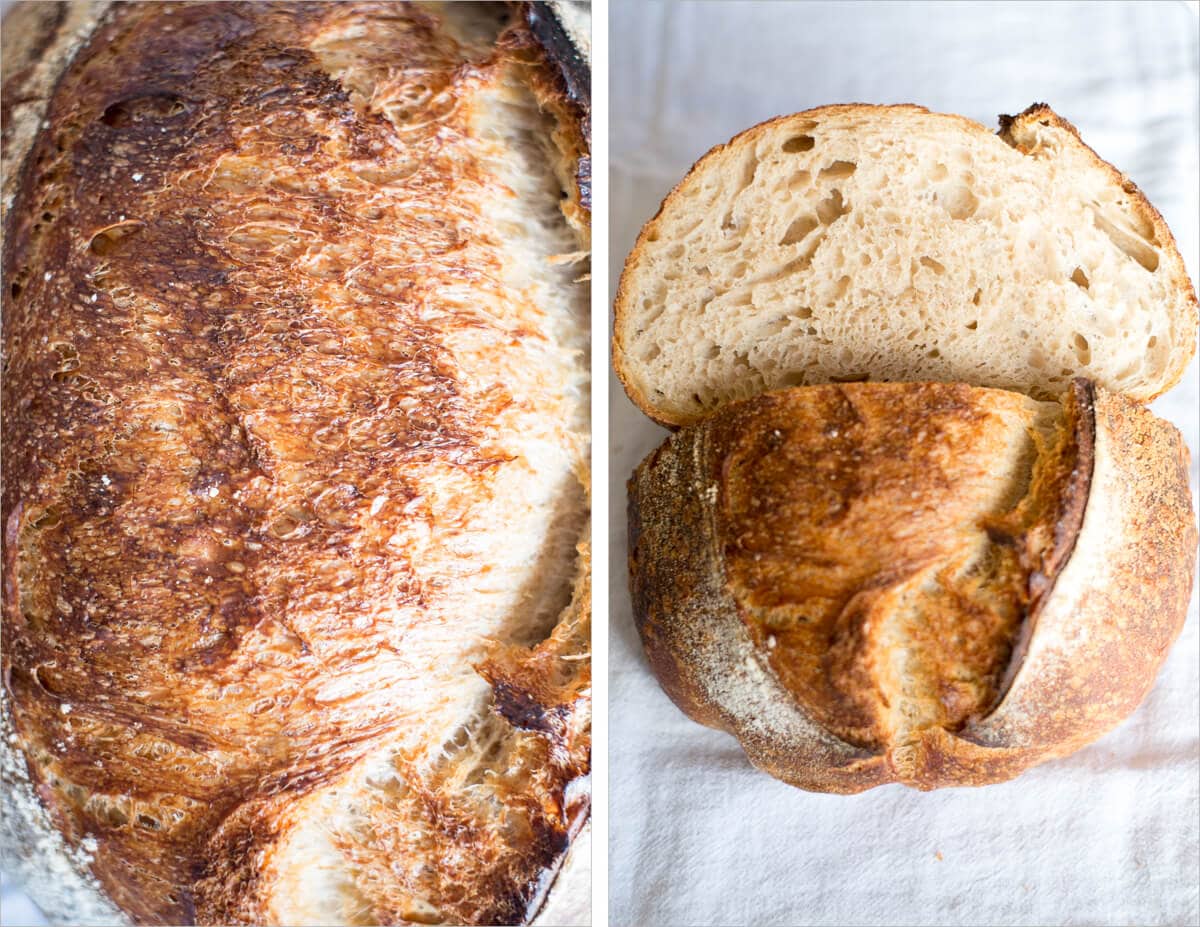 The following quote, a poignant and relatable statement from Lapo Elkann in a recent Monocle magazine interview. In a relatively jovial and concise article, he talks about what good food means to him and his family and how it is the center of his daily ritual. In the same fashion, food to me is usually […]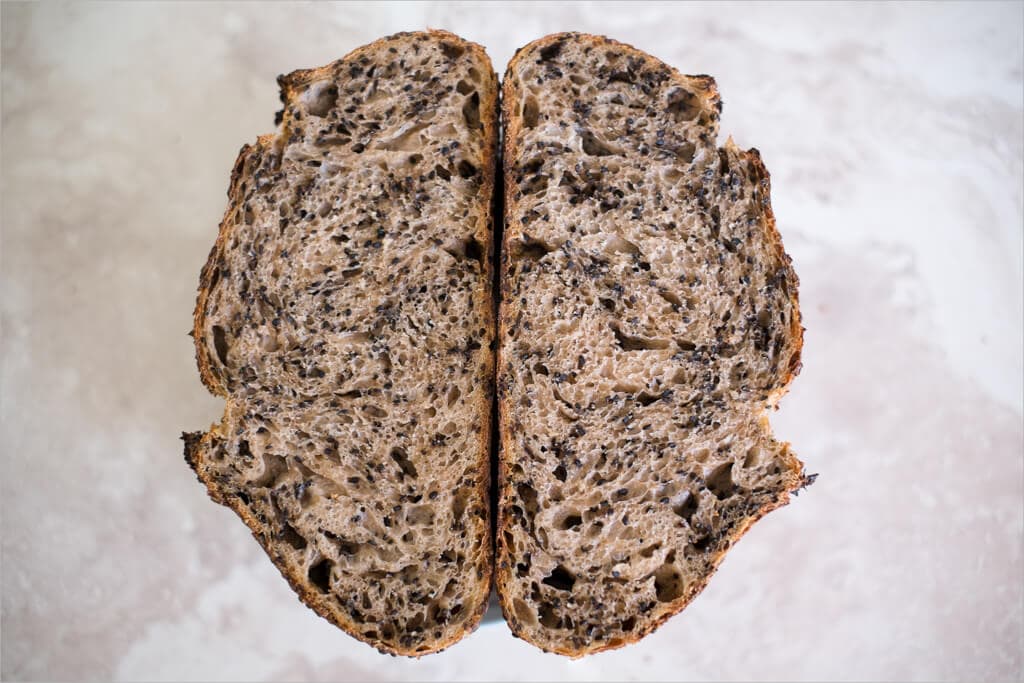 A wonderful sourdough bread filled with hearty seeds.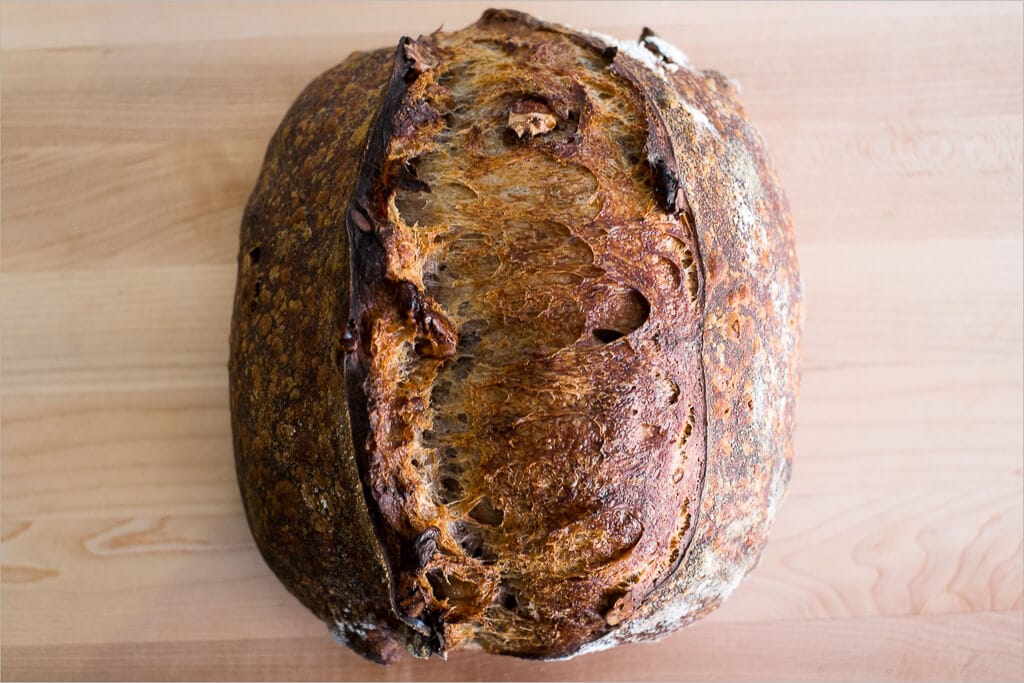 Walnuts, being some of my favorite nuts, are used all over the place in my kitchen: banana bread, oatmeal for breakfast, a yogurt snack with strawberries and cinnamon, tomato and avocado salad with arugula, dried cherries & figs, and of course, my 100% whole wheat walnut loaf. And the list goes on. Perusing through Tartine […]